First Heritage Mortgage Announces Michael Ullmann Will Lead New Lorton Branch
Michael Ullmann has a track record of success as a senior loan officer and will help build a new team of talented professionals in his role as branch manager.
FAIRFAX, Va. – First Heritage Mortgage, LLC is pleased to announce a new branch opening this summer in the Lorton, Va. area. Michael Ullmann, an experienced senior loan officer and proven leader within the company, has been selected to lead the new office as Branch Manager.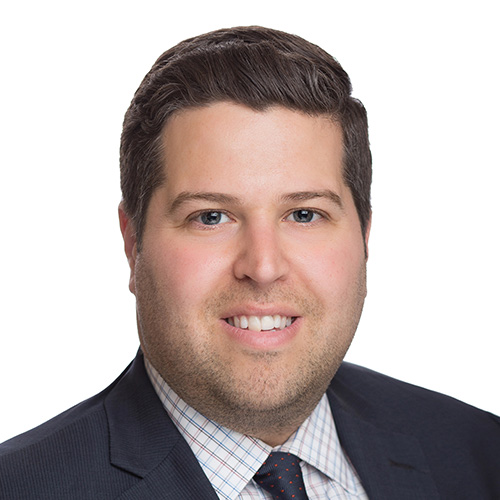 Ullmann has demonstrated a track record of proven results during his tenure at FHM. He joined the company in early 2018 and closed over $30 million in loans in his first year. Since then, he has achieved a more than 150% increase in purchase-focused business, ending 2020 with over $80 million in closed loan volume.
FHM President, Banks Gatchel, attributes this sustained growth to both Ullmann's work ethic and collaborative approach. "Michael has been instrumental in helping other members of our team succeed," Gatchel said. "He has a natural passion and prowess for helping loan officers increase their production in a scalable way."
In addition to a core focus of fostering a healthy culture and team approach, Ullmann also attributes his success to fully utilizing the vast array of loan programs and technology offered by FHM. "My goal is to use the collective strengths of our team to help serve our clients and referral partners, while providing excellent service along the way," Ullmann said. "FHM has local operations, vast loan programs, great technology, a culture of putting our people first, and endless support for loan originators. This has truly allowed me to scale my business so quickly."
Ullmann is also looking for talented loan officers ready to take their business to the next level to join the FHM team. He understands the work it takes to achieve healthy, sustained growth in this business. His goal is to mentor new team members and continue to grow and evolve himself.
"I've learned what works to bring in business and be successful," Ullmann said. "The core components are building out your team coupled with a smooth loan process that allows you to scale. I will help our team at the new branch get familiar with both of those pieces and help execute them too because, in that collaborative fashion, we all win!"

About First Heritage Mortgage, LLC
Founded in 1996, First Heritage Mortgage, LLC (FHM) is a leading correspondent lender and one of the largest privately-owned mortgage companies in the Mid-Atlantic, originating more than $3.73 billion in mortgage loans in 2020. The company is headquartered in Fairfax, Virginia, with 16 branch locations across Virginia, Maryland, North Carolina, South Carolina, Georgia, and California, and a lending footprint that includes 13 states plus the District of Columbia. As a correspondent lender, FHM controls every aspect of the mortgage process from start to finish in a local branch, allowing the company to provide deeply personalized mortgage solutions to its clients and business partners. Learn more at https://fhmtg.com.
First Heritage Mortgage, LLC is an Equal Housing Lender | Company NMLS ID #86548 (www.nmlsconsumeraccess.org)