Welcome Home
---
At First Heritage Mortgage, we understand that your home represents peace of mind for your family, a sense of community belonging, and in many cases, your most significant financial investment. Work with our team of lending experts for greater simplicity, honesty, and fairness throughout the mortgage process.
A Direct Lender with Expansive Offerings
We go beyond traditional conventional mortgage programs to offer FHA and VA insured mortgages, financing for new construction and second homes, first time homebuyer assistance programs, and more!
See Our Products
Tools and Resources to Help You Get Started
Thinking about buying or refinancing a home? Start here for answers to common questions, helpful tips, and online calculators to help you navigate the mortgage process.
See Our Resources
A Sampling of Our Awards & Honors
---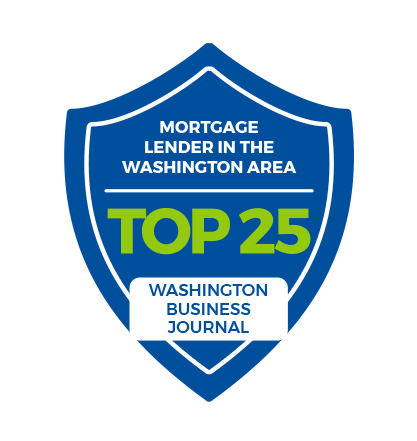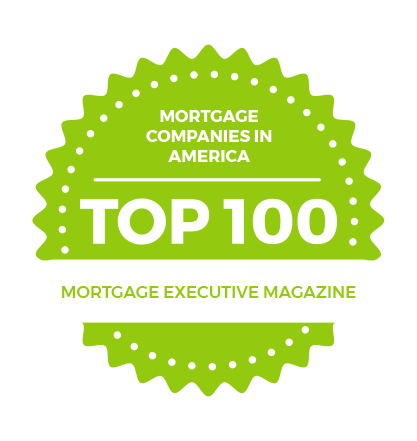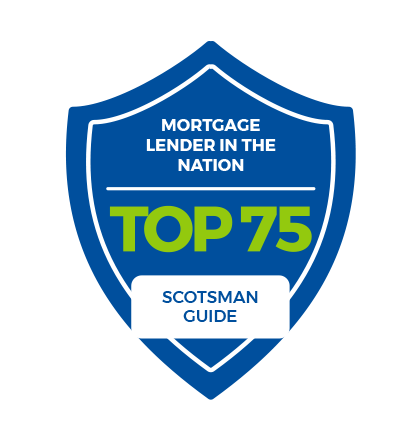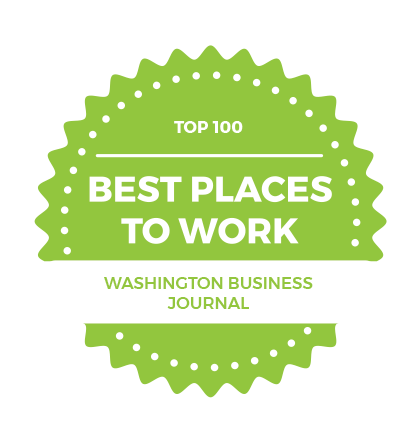 Take It From Our Customers
---
The mortgage process can be so overwhelming and frustrating but Jeanne made it really digestible and approachable by keeping us in the loop and making us feel like we were her only clients!
Not only is Jeanne incredibly polished, intelligent, professional and just so wonderful and pleasant to work with, but she is just so incredibly skilled at her job. From customer service, to getting us the best product, Jeanne really delivered on every possible expectation. Nothing was too much and we cannot thank Jeanne enough for being so patient with us as we navigated the difficulties of getting qualified for a mortgage.
From the first time I spoke with Jeanne, Jeanne made me feel at ease, making me feel like I was in great hands while making perhaps the biggest purchase of my life. Jeanne literally made our dreams come true and my husband, James, and I cannot thank her enough for helping us attain our little slice of the American Dream. We love our new house and are forever thankful to Jeanne for making it all happen for us– and in such a short amount of time! We will always remember how much Jeanne has done for us.
- Julia and James W.
We highly recommend Mike. He has helped us on many occasions and we've saved quite a bit of money. He is a very honest man that would work for your best interest. Give him a call.
- Sal & Marilyn G.
Thank you Scott for all your assistance in the purchase of our new home. If not for your guidance we probably would have kept on renting a much smaller place and not the beautiful home we now have! Be assured, we will be sending all our friends and family to you in the future. Thanks again.
- Joseph & Lynn
As first time home buyers, were very nervous about the process. Lee met with us and walked us through the process from the beginning. That education about the process and everything involved gave us the confidence we needed to shop for homes with our realtor. I can assure you I will always refer Lee if we have friends that need mortgage help. I wouldnt recommend anyone else.
- Mike D.
Jim was very helpful and knowledgeable about the loan process. He was informative about the different loan options we could choose from and always available to answer any questions day or night. He was able to close our loan on our second home in three weeks! He went above and beyond and we would highly recommend him to any and every one.
- Deb & Chris I.
Mr Ullmann was highly responsive, professional and worked very hard to ensure everything was completed in a timely manner. I just cannot say enough good things about working with him. We had spoken with a few other lenders who wouldn't give us the time of day. Mr Ullmann was willing to help us with what needed to be done and provided guidance every step of the way. He will always have my future business and referrals for a job well done!
- Chawn T.
I had a wonderful experience working with Michael and his staff. Michael did an excellent job explaining in great detail all material and questions. He was always responsive, incredibly flexible and accommodating (including night and weekend phone calls.) Michael and his team were super efficient, knowledgeable, and really made you feel like you were their only client when they're working with you. As a first time home buyer, I can't imagine having a more positive experience and highly recommend Michael without reservation to anyone looking to buy a home.
- Lila M.
I had the pleasure of working with Phil Denfeld and his team. They were very attentive and answered all of our questions. I was extremely impressed with Phil when an issue did arise concerning my VA loan. He personally worked with his staff to make sure the process continued and resolved the issue and we were able to close on schedule. I will be referring Phil and the entire First Heritage team to everyone I know.
- Wah Sun S.
Brad & Samantha always go above and beyond. They think outside the box and come up with creative solutions to keep my clients happy. This time Brad personally met my client so she wouldnt have to scan documents at Staples. Stellar job, yet again!
- Cassandra L. (Realtor)
The experience I had working with Aaron Simmons was very awesome!! During the last six months, Aaron has been very professional and has had great customer service. I would recommend him to anyone.
- Sharada G.
Your side always functions so smoothly & quietly that it has become the norm for you & your team to hit snags or issues & just get them settled or done as if no big deal. Trust increases each time we hand off a new loan prospect to you!
- Rick W. (Realtor)
I would highly recommend Mike Filan and the First Heritage Mortgage team. Excellent customer support and care.
- Todd C.
Very efficient and friendly people to work with on our loan process.
- Janice M.
I wanted to personally let you know how much I appreciated working with Vivian. Her attention to details and timeliness in providing me clear, exact numbers made my decision to use First Heritage Mortgage very easy. While other lenders and loan processors were bouncing around with needed loan docs and rates, you guys were able to be consistent and efficient in creating a clear path. Vivian did the work others were unable to do for meeting my partnership needs. With my background in the human relations field, her positive spirit and professional guidance is what I needed to go forward. I felt connected to her which allowed me to trust your organization would be the mortgage people I wanted to complete my home purchase. Vivian practices the respectful inter-personal skills I teach my clients. Vivian was able to provide that level of trust and confidence for me to go forward with committing to First Heritage for my mortgage needs.
- Dr. Steven B.
I was so lucky to have Ana as my mortgage loan officer, because she is very knowledgeable, very patient and as a first time buyer I had so many questions and doubts but she took the time to explain every single step and to answer every question I had. The loan process was smooth and it was done in a timely manner. I highly recommend Ana as a mortgage loan officer. When is time to refinance, I will definitely go back to her.
- Zillow
This is my second home purchase. I worked with Whitney for the first and the experience was so good I chose to work with her again. I'm so glad I did! As always, she was helpful, patient and kind, guiding me through the process.
- Jo-Anne C.
As a small business owner, my loan process is complex with the need for many supporting documents. The team was extremely helpful throughout the process and made it as easy as it could be. I offer a strong recommendation for Lee and First Heritage Mortgage.
- Mark C.
Thank you so much for all your assistance in my first home buying experience." "I appreciate all the time you spent explaining the process , running specs and doing everything you could do to make my loan go through!
- Caroline B.
As working parents with two little ones and a baby on the way, we were extremely worried about the financial process. Did we have enough for a down payment? How much could we afford? Could we make it work? I was so nervous going into the meeting with Lee Sansom, and I walked out feeling confident and ready to find our new home. He was knowledgeable, took time to answer our questions, and most importantly he listened to us. Lee was also readily available to speak with us as we upped our budget a little more during the search process. He quickly gave us updated numbers so we could make well informed decisions putting in an offer. Once we found our new home, the communication with the loan processors was impeccable. Everyone was proactive, which again eased my anxiety as we packed up our old house and got ready for the move. We cannot say thank you enough for making this happen for our family! We highly recommend Lee Sansom and the First Heritage Mortgage Team. You wont be disappointed.
- Carrie C.
My loan officer was Mariel Robbins, and I would easily recommend her to anyone! Mariel was fantastic – knowledgeable, efficient, responsive, and friendly. She responded to each and every one of my questions in a timely manner, and she made the process so simple. In particular, I deeply appreciated her knowledge regarding VHDA loans. If you ever need a loan officer, she's the best!
- Alexia D.
Ready to Get Started?
Our friendly and experienced team of mortgage experts are here to help.
Talk to an Expert