Welcome Home
---
At First Heritage Mortgage, we understand that your home represents peace of mind for your family, a sense of community belonging, and in many cases, your most significant financial investment. Work with our team of lending experts for greater simplicity, honesty, and fairness throughout the mortgage process.
A Direct Lender with Expansive Offerings
We go beyond traditional conventional mortgage programs to offer FHA and VA insured mortgages, financing for new construction and second homes, first time homebuyer assistance programs, and more!
See Our Products
Tools and Resources to Help You Get Started
Thinking about buying or refinancing a home? Start here for answers to common questions, helpful tips, and online calculators to help you navigate the mortgage process.
See Our Resources
A Sampling of Our Awards & Honors
---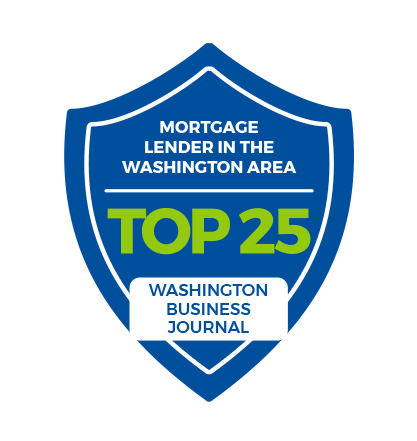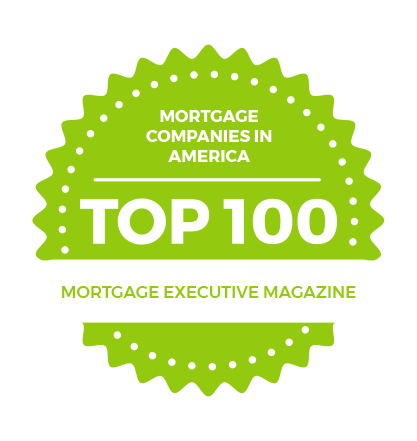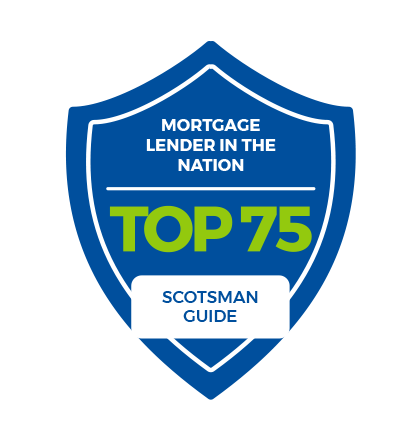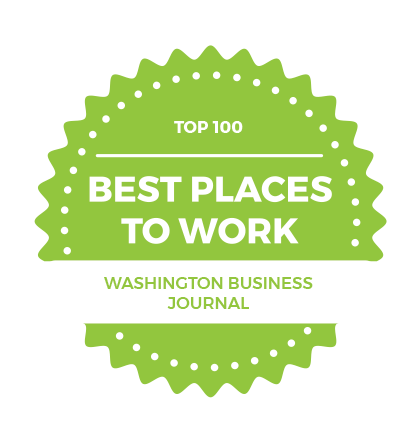 Take It From Our Customers
---
You will not regret having David Bridges and his team as your lender….hands down! I cannot say enough good things about David and his team. He is genuine and professional, key attributes for this type of business. He is very knowledgeable, gave us great counsel on improving credit, and got us an excellent interest rate in the end. David answered promptly and thoroughly all of my questions, (I had a lot of questions) he makes a gigantic transaction go smoothly! His staff, Elaine and Kim, are equally as courteous and professional, they take you by the hand every bit of the way through the mire of paperwork needed!
- Reuben M.
Liz is awesome.  She answers my questions and makes sure I understand the process.  I've shopped rates and never been given a better rate or better customer service than what I've received from Liz.
- Jason T.
Lee walked us step by step through the process of our mortgage. He went out of his way to make himself available to meet with us and answer our questions. He was proactive and ensured that we closed on time. We were very impressed with his expertise and would highly recommend him to anyone trying to procure a mortgage.
- Isaac D.
I gave Whitney the highest possible marks in all phases, not to be nice, but because she earned them. She led us through what I considered to be a MAZE of requirements, questions that baffled me, and some that out right frustrated me from the Underwriters. She was patient and thoroughly understood and was empathetic to my frustrations and feelings. Would I recommend her, you bet, to VA or any other home loan seekers. If we ever for whatever reasons go through this process again, she will be the first person we contact.
- Phillip C.
Chris was very quick in responding to emails, texts, and phone calls. He also answered a lot of questions for us, and presented multiple detailed breakdowns of our different loan options. He also worked closely with our realtor to keep everything moving along smoothly.
- Andrew S.
Thank you for responding in your usual superb manner. Immediately and always like a major ray of sunshine. I have to think the mortgage Gods are with me and I'm overjoyed with the new rate.
- Patti M.
Chris was great to work with. He used his skills and knowledge of the mortgage industry to bail us out of a difficult situation. We were referred to him at the last minute due to issues we were having with another mortgage company. Chris worked with his management and went above and beyond to successfully close our loan on time. I highly recommend Chris!!
- Nicole T.
I can't even begin to describe how professional, courteous, and responsive Whitney O'Meara has been throughout our home loan process. The treatment we have received from Whitney and the rest of the team at First Heritage Mortgage has been far beyond our expectations. Whitney is straight forward and prompt, making the loan process quick and painless. She kept us updated along the way and has gained clients for life! I will always turn to First Heritage Mortgage for our home loan needs and recommend friends, family, and coworkers based solely off the treatment we received from Whitney and her team. Thank you so much for this wonderful experience.
- Makita M.
As a small business owner, my loan process is complex with the need for many supporting documents. The team was extremely helpful throughout the process and made it as easy as it could be. I offer a strong recommendation for Lee and First Heritage Mortgage.
- Mark C.
Thank you so much for all your help, guidance, and patience as I found my first home and got my first mortgage. You were always so friendly, kind and went of your way to make time for me, and I appreciate it tremendously. Thanks again for everything.
- Liza
As working parents with two little ones and a baby on the way, we were extremely worried about the financial process. Did we have enough for a down payment? How much could we afford? Could we make it work? I was so nervous going into the meeting with Lee Sansom, and I walked out feeling confident and ready to find our new home. He was knowledgeable, took time to answer our questions, and most importantly he listened to us. Lee was also readily available to speak with us as we upped our budget a little more during the search process. He quickly gave us updated numbers so we could make well informed decisions putting in an offer. Once we found our new home, the communication with the loan processors was impeccable. Everyone was proactive, which again eased my anxiety as we packed up our old house and got ready for the move. We cannot say thank you enough for making this happen for our family! We highly recommend Lee Sansom and the First Heritage Mortgage Team. You wont be disappointed.
- Carrie C.
My loan officer was Mariel Robbins, and I would easily recommend her to anyone! Mariel was fantastic – knowledgeable, efficient, responsive, and friendly. She responded to each and every one of my questions in a timely manner, and she made the process so simple. In particular, I deeply appreciated her knowledge regarding VHDA loans. If you ever need a loan officer, she's the best!
- Alexia D.
Phil's team is now like family. They truly cared about my family and our issues. They walked through each issue and were able to make sure that everything was done properly, timely, and we always understood what was going on. I am a life-long customer!
- Will S.
Second time buying a house. Second lender we've worked with. I won't be looking for a third lender for our next house! 🙂 Y'all rock!
- Thomas W.
This is my second time using FHM, and will continue to use them for ALL real estate transactions I have in the future. I recommend FHM to EVERYONE who mentions an interest in purchasing, refinancing, or even questions that need to be answered by a professional in the industry. I referred a friend to Bruce, who needed guidance regarding a previous loan with a different lender. I know for a fact that he was able to put her mind at ease in mere minutes with her situation, and instantly secured a future customer. After speaking to him on the phone for just a few minutes, she raved about his knowledge. Taking the time, always being available, providing extensive knowledge…these are the attributes of a consummate professional in the industry…and Bruce Rider is that person. Big thanks, again, to Bruce and FHM!!
- John M.
We all love this place! And all pre work documents were easy because of your help and expertise of the process. Thank you so much for your help in getting us in this home!
- Laurie E.
Two years ago, Chris Kelly and his team helped us refinance the existing mortgage on our property [Williston] in Orange County, Virginia. Chris did such an outstanding job that we were able to not only realize much better repayment terms on our Williston property, but also to invest along with our daughter and son-in-law in a beautiful 200 plus year old house in Breezewood, Pennsylvania that has now been fully restored into a B&B, The 1788 Inn. In the 48 years that my wife and I have bought and sold property, we have never found a better real estate professional to work with than Chris Kelly. If we are ever involved in another real estate transaction, we would definitely want to do it with Chris Kelly.
- Joseph V.
I got a loan through Ms. O'Meara and it was a pleasure to deal with her. She was very professional but was able to make it a delightful personal experience as well. I would gladly use her services again if I had a chance at my next home purchase.
- Fadi T.
I had a wonderful experience working with Michael and his staff. Michael did an excellent job explaining in great detail all material and questions. He was always responsive, incredibly flexible and accommodating (including night and weekend phone calls.) Michael and his team were super efficient, knowledgeable, and really made you feel like you were their only client when they're working with you. As a first time home buyer, I can't imagine having a more positive experience and highly recommend Michael without reservation to anyone looking to buy a home.
- Lila M.
I truly appreciated the personable approach that Phil and his team established and maintained throughout the process. Being that all communication was over the phone and through e-mail, it is profound that I feel I have come to actually know the team, and found their communications always clear, supportive and respectful. Truly Professional.
- John A.
Ready to Get Started?
Our friendly and experienced team of mortgage experts are here to help.
Talk to an Expert