Whitney Anderson
Loan Officer
NMLS ID #2124539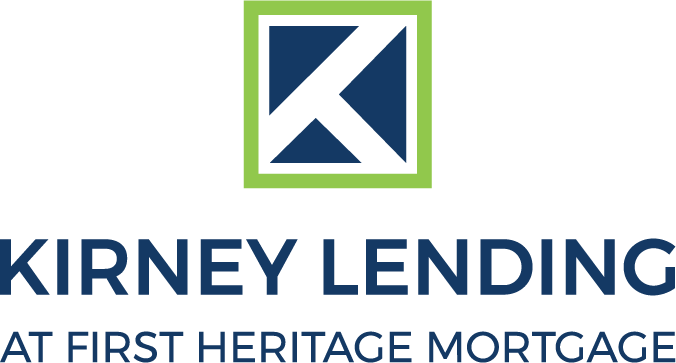 Licensed In
Virginia

Bio
Hello and thank you for visiting my page. My name is Whitney – or Whit – and I work with Brian Du Plessis to lead the Kirney Lending Team at First Heritage Mortgage. I am passionate about growing relationships with clients and referral partners to help families and individuals through the mortgage process for both financial and homeownership success.
I was raised in the lending business with both parents working in the mortgage industry for over 35 years – We like to joke that I've been in the industry since I was born. With nearly a decade of my own industry experience, I spent several years as a processor prior to transitioning into the mortgage insurance business for MGIC for 6 years. Prior to my involvement in the mortgage industry, I worked for several years in various sales, marketing, and advertising roles. My past experiences with sales as well as various areas of the mortgage business allow me to provide the highest level of success for clients and referral partners.
I strongly believe in the power of helping my clients understand and gain knowledge and education about their mortgage process. My goal is to not only get clients into homes and provide better financial success in their current homes but to educate them on the "why" during each step of the way to closing. Education is powerful and even more so when clients fully understand the path to homeownership.
For me, every client is different, and a collaborative approach to finding customized solutions is key in any mortgage transaction.  I look forward to working with clients and referral partners to make them feel part of the team, or as we see them: part of our Kirney Lending family.
Outside of work, I am a lover of sports and fast cars – My first car was a '77 Camaro LT which I used to drag race as a younger adult, and still have today! I am passionate about my family, friends, and dog, Lucy. Spending quality time with the ones I love is the most important thing.
About the Kirney Lending Team at First Heritage Mortgage
The Kirney Lending Team at First Heritage Mortgage supports families, their home aspirations, opportunities, and financial wealth. It's all about family with the Kirney Lending Team.
Over 25 years ago, my parents created the Kirney Lending Team, named after my brother; Kirk, and myself; Whitney – i.e. "Kirney." The four of us have equally taken part in the family business at one point or another, and we built the team around our clients and partners with the mantra to always feel that we are doing what any family would do for one another; support, nurture, and encourage their successes – specifically homeownership success.
Brian and I are a well-balanced duo. I am the Ringmaster, keeping things moving smoothly and having a keen eye on the process. While Brian is the Mechanic, helping to fine-tune and adjust areas to keep the whole process moving forward successfully. Between his seasoned experience and my fresh approach to each client and partner; we make sure each person is comfortable and set up for success.
Contact us today for any of your home financing needs!