Mortgage +Plus Down Payment Protection
---
The new, smarter way to buy a home.
A New Kind of Mortgage for a New Kind of Home Buyer
You also need the flexibility and mobility to pursue life's adventures, without worrying about the status of the housing market if you need to make a move.You expect home prices to go up over time…but what happens to your down payment if they don't?
That's why we created Mortgage +Plus Down Payment Protection.
Here's how it works: You buy the home of your dreams, along with Mortgage +Plus down payment protection. A few years later, life changes and you need (or want) to make a move. Even if the market is down and you sell at a loss, up to the full amount of your down payment can be reimbursed back to you.* It's that simple. With your down payment protected, you can enjoy homeownership on your own terms – with great rates and greater flexibility to take on life's adventures.
Watch the Video
Simplicity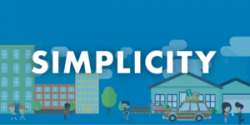 Get the home you want, with great financing and protection for your down payment. Even if you have to sell at a loss in a down market, up to the full amount of your down payment can be protected and reimbursed back to you.* It's that simple.
Control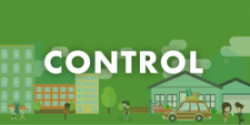 Your hard-earned down payment savings is controlled by you. Not by the fluctuating housing markets, nor other unforeseen global factors. Your money and the investment put into your home remains in your own hands.
Protection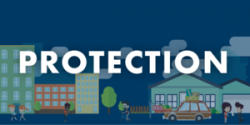 This is the better, smarter way to buy a home, giving modern homebuyers like you the same type of financial protection lenders have had for years.
Freedom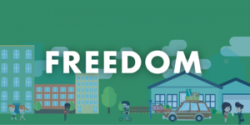 Move for a better job, or to accommodate a growing family. Relocate to care for loved ones. Upgrade – or downsize – instead of staying put forever. All without having to time the market or worry about losing your down payment.
Win-Win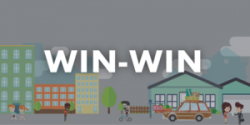 If you buy a home now with down payment protection and home prices keep rising, you can start accumulating immediate equity. If prices drop, you've made sure your down payment asset is covered. Win-win for you.
Only From First Heritage Mortgage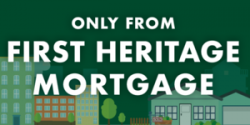 First Heritage Mortgage is the only lender in the Mid-Atlantic that can offer this solution as part of your mortgage. And by the way, we do not get paid on this. Mortgage +Plus is all about empowering you, the customer.
Get in Touch
For a free consultation with a mortgage expert, call 877-424-8545.
Call Today
*NOTE: Coverage restrictions apply. Please refer to fhmtgplus.com/faq for important information and disclosures on Mortgage +Plus℠ down payment protection and how it works.
Mortgage +Plus by First Heritage Mortgage is distributed by PVI Agency, LLC. PVI Agency, LLC dba ValueInsured is a licensed agency in all 50 states and the District of Columbia, and is not affiliated with First Heritage Mortgage. Terms and conditions of the insurance described herein as Mortgage +Plus, including pricing, are determined solely by the issuer of the coverage and not by First Heritage Mortgage. The description of Mortgage+Plus contained herein should not be considered as a solicitation nor an offer to provide such insurance in any jurisdiction whatsoever where it would be unlawful to do so. Approval of your mortgage loan from First Heritage Mortgage will not be conditioned upon your obtaining Mortgage +Plus down payment protection.