Welcome Home
---
At First Heritage Mortgage, we understand that your home represents peace of mind for your family, a sense of community belonging, and in many cases, your most significant financial investment. Work with our team of lending experts for greater simplicity, honesty, and fairness throughout the mortgage process.
A Direct Lender with Expansive Offerings
We go beyond traditional conventional mortgage programs to offer FHA and VA insured mortgages, financing for new construction and second homes, first time homebuyer assistance programs, and more!
See Our Products
Tools and Resources to Help You Get Started
Thinking about buying or refinancing a home? Start here for answers to common questions, helpful tips, and online calculators to help you navigate the mortgage process.
See Our Resources
A Sampling of Our Awards & Honors
---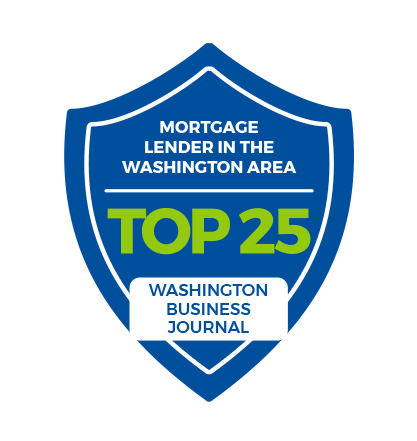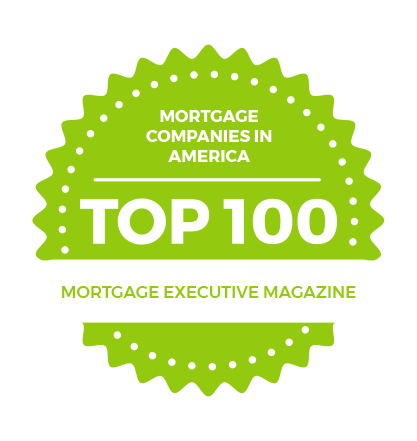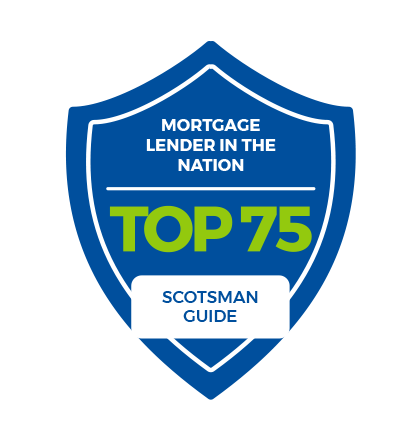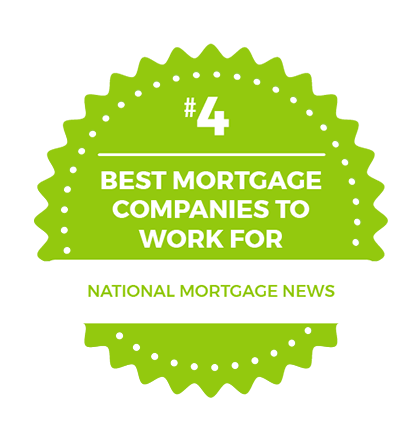 Take It From Our Customers
---
My husband and I have been through multiple refinances over the years of owning property and due to the sheer amount of information and work required, they have all been extremely painful. This is the first refinance experience that's been different.
I'd like you to know how much I appreciated the fact that Paige listened to my concern in our first conversation, about the workload required and she consistently made it as easy as possible throughout the entire engagement. I was impressed with her responsiveness, attention to detail, organization and great demeanor. In fact, I never expected that I would enjoy our interactions as much as I did!
Also, you've selected a great partner in Tom Pilato and Capitol Settlements. Thank you for a great experience.
- Kimberly L.
Rob and his team are courteous, responsive and easy to work with. Rob has overseen two transactions for me and the experience is always easy and seamless.
- Wen Xie
The entire staff was extremely kind and professional. I could reach out to them at any time of the day and always received prompt and timely answers to my questions. This was my first mortgage, and I will definitely come back to them in the future!
- Clinton B.
Amazing work and professionalism throughout the whole process Samantha and Jennifer were extremely responsive and made a major life decision easy and very feasible. I would use them and recommend to my colleagues 10x over!
- Talia B.
Total professional from start to finish. No games no BS. Best rate out of the gate. Mitchel is very responsive. There were questions that came up along the way and he answered very promptly. I could not have asked for a better experience. Settlement attorney said when he first looked at the rate he thought it was a mistake! Bottom line call Mitchell you won't be disappointed!
- Alan S.
Very efficient and friendly people to work with on our loan process.
- Janice M.
Thank you for being such a huge help, Brandon. Working with you made the process less complicated and (virtually) painless.
- Russell K.
When my wife and I were looking to move out of our town home and into a single family home five years ago, we were introduced to David J by a very lucky chance. During our first meetings, a lot of time was spent understanding not only our financial situation, but also our family needs before offering advice and a plan for moving forward. After moving into our new home, David J called periodically to ensure that we were doing well and to keep us informed on current mortgage trends. It is refreshing to know and work with someone who takes the time to establish a personal relationship as well as a professional relationship with you.
- Joe G.
I was nervous about working with a different lender other than my credit union, however; Jim was honest with me, informative, and he allowed me to ask the most unique questions, and he answered them with a great sense of confidence. For that, I want to personally thank you Jim for all of your help in securing our loan for our new home. Your organizational skills and thoroughness surpassed my expectations….your professionalism as well as kindness made all of the difference in our interactions with you. My husband and I put our trust in you and you most definitely came through for us considering our circumstances! Thank you for your patience as well as treating us as people rather than just another home loan customer. You stand above the rest, Mr. Boone! Our hats off to you.
- Luisa R.
I wanted to personally let you know how much I appreciated working with Vivian. Her attention to details and timeliness in providing me clear, exact numbers made my decision to use First Heritage Mortgage very easy. While other lenders and loan processors were bouncing around with needed loan docs and rates, you guys were able to be consistent and efficient in creating a clear path. Vivian did the work others were unable to do for meeting my partnership needs. With my background in the human relations field, her positive spirit and professional guidance is what I needed to go forward. I felt connected to her which allowed me to trust your organization would be the mortgage people I wanted to complete my home purchase. Vivian practices the respectful inter-personal skills I teach my clients. Vivian was able to provide that level of trust and confidence for me to go forward with committing to First Heritage for my mortgage needs.
- Dr. Steven B.
When my husband and I decided that it was time to buy our first home we were nervous to say the least about the whole process. That was until we were referred to Jim. Jim was awesome at explaining exactly what we needed to do throughout the whole process and made our first time home buying experience a great one. He worked with us every step of the way and was always there to answer any questions we had. He made sure we fully understood the process and guided us confidently into our new home. We are forever grateful to Jim for making this process the smoothest it could possibly go. If anyone asked me who they should go to I would definitely recommend Jim Boone to ANYONE!
- Daryl & Jhanel H.
Jeffrey and his team went above and beyond my expectations to help me with every step of the process. Keep up the great work guys! Couldn't have made it without you!
- Nedelin M.
Vicki and I want to thank you, Chris, Rosalind and the entire First Heritage Team for all your hard work in making our loan happen. I know it's tough to pull information from your clients when needed, but all of you do a very professional and efficient job. We value your friendship, both professionally and personally, and appreciate all you do for us and Britt.
- Vicki & Hardy P.
Last year, I attended a first time home buyer seminar. Jeffrey Neilsen was the guest speaker. He explained the entire loan process in clear, concise language. He patiently answered everyones questions. When I was ready to purchase a home, I knew I only wanted him as my lender. He, and his wonderful team, once again held my hand through the entire process. My nervousness went away, because I knew I was in good hands. Their professionalism, and immediate responses to any and all questions I had, were stellar. Jeffrey even helped me secure a realtor, that I was comfortable with. Between Jeffrey and the realtor, I felt like family was helping me through this journey. It was a pleasure working with the First Heritage Mortgage team!
- Stacey P.
Ken was the only lender of 4 we talked to that knew how to make our situation work. We could not have gotten a loan without him. Call Ken first.
- Matt & Nikki S.
Tom, words cannot express my gratitude for all the help you rendered! I appreciate it all! ☺ It was a pleasure!
- Tochi
Two years ago, Chris Kelly and his team helped us refinance the existing mortgage on our property [Williston] in Orange County, Virginia. Chris did such an outstanding job that we were able to not only realize much better repayment terms on our Williston property, but also to invest along with our daughter and son-in-law in a beautiful 200 plus year old house in Breezewood, Pennsylvania that has now been fully restored into a B&B, The 1788 Inn. In the 48 years that my wife and I have bought and sold property, we have never found a better real estate professional to work with than Chris Kelly. If we are ever involved in another real estate transaction, we would definitely want to do it with Chris Kelly.
- Joseph V.
We cannot thank Jeffery and the team (Etmar and Leann) at First Heritage enough for making this process so super easy for us to understand. Jeffrey and the team are the best; they answered all of our questions. Jeffrey made sure we were comfortable throughout the entire process by keeping us updated with each steps and what to expect next. I will definitely recommend Jeffrey (who is open, easy-going, reliable and expert) and the team @ First Heritage without any hesitation. So thankful we trusted our first home purchasing financing with Jeffrey and the team. We really appreciate you and Susan (Real Estate agent) for all the supports throughout the process. Thank you!!!
- Richard M.
My wife and I were a little intimated by buying a home in the metro D.C. market due to the home prices in the area. David did a great job and breaking everything down for us piece by piece to ensure we had the financial information we needed to make a sound decision on whether or not to buy. It was an excellent experience and I am happy we chose David to finance the purchase of our home here.
- Robert M.
I am very impressed with the quick response once I sent the inquiry about refinancing. Ryan took his time and helped walk us through all the steps we needed to complete the process quickly.
- Dianna K.
Ready to Get Started?
Our friendly and experienced team of mortgage experts are here to help.
Talk to an Expert