Welcome Home
---
At First Heritage Mortgage, we understand that your home represents peace of mind for your family, a sense of community belonging, and in many cases, your most significant financial investment. Work with our team of lending experts for greater simplicity, honesty, and fairness throughout the mortgage process.
A Direct Lender with Expansive Offerings
We go beyond traditional conventional mortgage programs to offer FHA and VA insured mortgages, financing for new construction and second homes, first time homebuyer assistance programs, and more!
See Our Products
Tools and Resources to Help You Get Started
Thinking about buying or refinancing a home? Start here for answers to common questions, helpful tips, and online calculators to help you navigate the mortgage process.
See Our Resources
A Sampling of Our Awards & Honors
---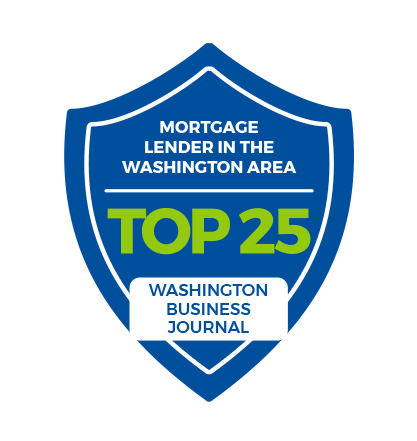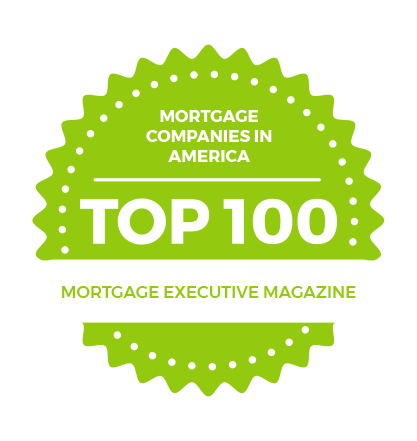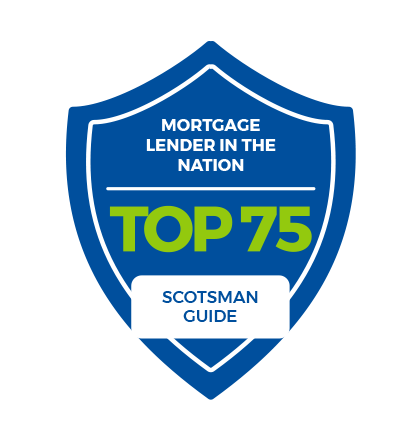 Take It From Our Customers
---
I just wanted to send you a quick note to let you know how thankful we are to have met you. Not only did you educate us on financing and purchasing a home, but also provided me sound financial suggestions which I confirmed as being in our best interest with our financial advisor. Every aspect of the purchase and settlement went just as you had outlined and planned. Be assured, you will always be our Lender and I am referring you to all my friends and family. Thanks again for taking the extra time to help us. We are eternally grateful!
- Jason & Candice R.
Thank you so much for all your help, guidance, and patience as I found my first home and got my first mortgage. You were always so friendly, kind and went of your way to make time for me, and I appreciate it tremendously. Thanks again for everything.
- Liza
Jake is very professional and prompt, I appreciate his kindness and hard work. If you need someone to get your loan done, call him right away! I look forward to working with him again.
- John T.
James was with us through 10 purchase offers and five contracts (four of which did not complete for various reasons) before we finally got our house. He was patient, professional, and knowledgeable throughout the process and even answered questions and provided pre-approval letters on the weekends and in the evenings when needed. We recommend him without hesitation.
- Redfin Purchaser
Elliot Roberts is an outstanding person to have for the home loan process. He was patient with me and displayed a sense of integrity and compassion during our conversations. His knowledge of the overall process was superb and he frequently reached out to check in on me and answer any questions I might have. You really don't find that personal touch anymore and I was happy to introduced to Elliot! Thanks again Elliot keep in touch!
- Tim G.
Thank you for answering all of our questions and for helping make the process a smooth and transparent one. You and Karen have been very professional and diligent with us. In the future we will keep First Heritage as our first choice for mortgage lending and will tell others about the great service we have received!
- John L. & Dayana U.
Chris was very quick in responding to emails, texts, and phone calls. He also answered a lot of questions for us, and presented multiple detailed breakdowns of our different loan options. He also worked closely with our realtor to keep everything moving along smoothly.
- Andrew S.
Brad & Samantha always go above and beyond. They think outside the box and come up with creative solutions to keep my clients happy. This time Brad personally met my client so she wouldnt have to scan documents at Staples. Stellar job, yet again!
- Cassandra L. (Realtor)
Chris Kelly helped me and my wife when we refinanced our home a few years ago. We are talking to him again about a new path for our family. We've worked with other companies and mortgage consultants in the past, but were frankly worn out too soon by their inability to guide us through the process. They lacked enthusiasm and had a slow-to-get-back-to-us character. Chris Kelly is COMPLETELY DIFFERENT. He is responsive, patient, and highly organized. He genuinely wants to guide people through the process, understand where they are coming from and their goals, and offer options and solutions that work. He puts everything in easy-to-follow terms and is willing to address every question and concern that may surface. I cannot recommend anyone higher than Chris Kelly. Contact Chris and see for yourself.
- Ephraim H.
When my wife and I were looking to move out of our town home and into a single family home five years ago, we were introduced to David J by a very lucky chance. During our first meetings, a lot of time was spent understanding not only our financial situation, but also our family needs before offering advice and a plan for moving forward. After moving into our new home, David J called periodically to ensure that we were doing well and to keep us informed on current mortgage trends. It is refreshing to know and work with someone who takes the time to establish a personal relationship as well as a professional relationship with you.
- Joe G.
We LOVE our home. Your professionalism, punctuality and wealth of experience helped us make the right choice every time we have embarked on a new milestone. You are family. I wish we would have known you when we bought our first home in 2006; nonetheless, our recent home purchase was a success because of you. We are truly grateful and hope that you know how much we value your financial advice. I look forward to working with you again in the future.
- Cynthia and Frank
I had great hesitation going into refinancing, I had heard all the horror stories. Working with Scott Kinne at First Heritage Mortgage was quite the opposite. Every step was clearly explained, there were dedicated professionals to answer all questions and all calls/e-mails were answered very quickly! Overall this experience couldn't have been better. I would highly recommend anyone considering refinancing to consider working with Scott Kinne at First Heritage, you won't regret it.
- Jeffrey M.
Jake led the smoothest process we have been a part of as home buyers. He clearly outlined what was needed, thoroughly explained the documents, answered questions, and made the entire process stress-free.
- John N.
I have worked with Brad McGehee and First Heritage previously and therefore I am a repeat customer. The process was extremely well organized and painless. In todays financial climate, loan processing has become an epic paper chase. Brad and his team made the process understandable and manageable. More importantly, I felt that my best interests were the priority and that First Heritage was trying to solve my problems/achieve my goals and not trying to maximize their financial gain.
- Ken T.
Jeanne Bidwell is far and away the most polished, knowledgeable and pleasant loan professional with whom I have ever worked.
- Charles C.
Mr. Berry and his team were great to work with. From the very start, they had my best interest in mind and took care of everything in a very professional manner!
- Alan B.
We have refinanced with Chris four times. He is professional, thorough, reliable, and has a friendly approach. Hes very accessible and no question goes unanswered. All of these attributes are extremely important to make your loan process go as smoothly as possible. We will continue to use Chris as we hope to find a vacation home soon.
- Michael S.
You will not regret having David Bridges and his team as your lender….hands down! I cannot say enough good things about David and his team. He is genuine and professional, key attributes for this type of business. He is very knowledgeable, gave us great counsel on improving credit, and got us an excellent interest rate in the end. David answered promptly and thoroughly all of my questions, (I had a lot of questions) he makes a gigantic transaction go smoothly! His staff, Elaine and Kim, are equally as courteous and professional, they take you by the hand every bit of the way through the mire of paperwork needed!
- Reuben M.
Aaron made what could have been a very stressful experience turn out to be the most enjoyable and easy process. We truly feel grateful to have him be a part of our home-buying experience. He made sure we understood everything, was always accessible, and flexible meeting with us if we needed clarification on things. Aaron truly is remarkable.
- Colston B.
The entire staff was extremely kind and professional. I could reach out to them at any time of the day and always received prompt and timely answers to my questions. This was my first mortgage, and I will definitely come back to them in the future!
- Clinton B.
Ready to Get Started?
Our friendly and experienced team of mortgage experts are here to help.
Talk to an Expert