Welcome Home
---
At First Heritage Mortgage, we understand that your home represents peace of mind for your family, a sense of community belonging, and in many cases, your most significant financial investment. Work with our team of lending experts for greater simplicity, honesty, and fairness throughout the mortgage process.
A Direct Lender with Expansive Offerings
We go beyond traditional conventional mortgage programs to offer FHA and VA insured mortgages, financing for new construction and second homes, first time homebuyer assistance programs, and more!
See Our Products
Tools and Resources to Help You Get Started
Thinking about buying or refinancing a home? Start here for answers to common questions, helpful tips, and online calculators to help you navigate the mortgage process.
See Our Resources
A Sampling of Our Awards & Honors
---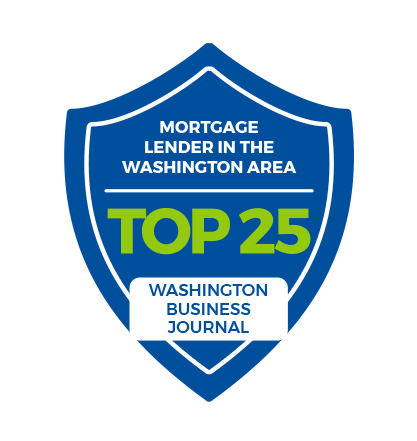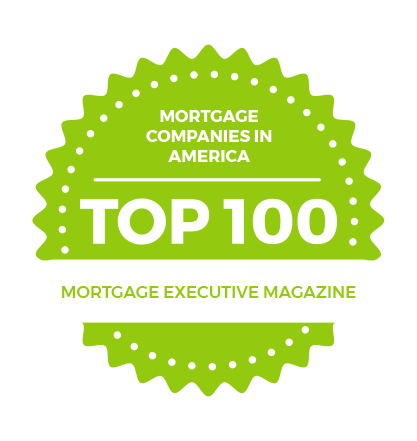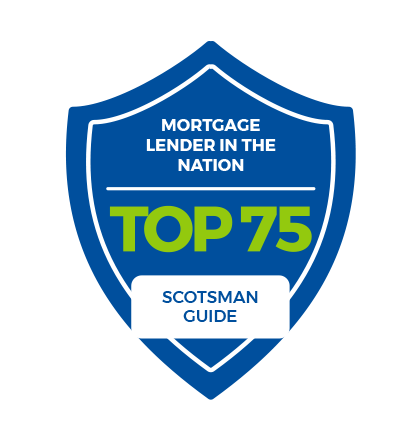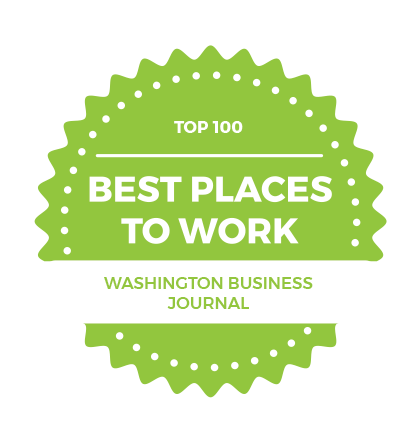 Take It From Our Customers
---
Thank you for your help throughout this process. You have been nothing but wonderful during this whole experience and I truly appreciate all of your help and guidance in purchasing my first home! It has been nothing short of wonderful 🙂
- Greg C.
When you bring people and money together in a business transaction, sometimes things don't go as planned. To avoid the horror stories that we've all heard before, it takes a professional who not only has product knowledge, but understands the needs of the client first. When you can find a person who has all of these qualities, you will find Ryan King. Working with Ryan was an absolute great experience.
- Richard B.
I started my home buying process December 19th 2018 I will be going to closing February 15th. I can't thank Jeffery and the team enough for making this process as easy as it has been. I'm still in shock that I bought my first home. If you are in the market to buy a home give Jeffrey a call you'll be glad you did. He and the team at First Heritage are the best they answered any and all of our questions we had the same day. Jeffrey made sure we were comfortable throughout the whole process by keeping my wife and I updated with each step of the way and what to expect next. I will recommend Jeffrey and First Heritage without a doubt. Thanks again I really appreciate your support throughout the process.
- Aaron D.
Mr. Bruce Rider and his assistant Brandon and Reagan were wonderful always there for us through the whole process of the loan from the beginning to the settlement date. They are a very awesome team and work together well. We would refer them to others asking for a loan officer, a very positive experience .
- William B.
This is my second time using FHM, and will continue to use them for ALL real estate transactions I have in the future. I recommend FHM to EVERYONE who mentions an interest in purchasing, refinancing, or even questions that need to be answered by a professional in the industry. I referred a friend to Bruce, who needed guidance regarding a previous loan with a different lender. I know for a fact that he was able to put her mind at ease in mere minutes with her situation, and instantly secured a future customer. After speaking to him on the phone for just a few minutes, she raved about his knowledge. Taking the time, always being available, providing extensive knowledge…these are the attributes of a consummate professional in the industry…and Bruce Rider is that person. Big thanks, again, to Bruce and FHM!!
- John M.
My husband and I used Ryan twice, and each time his service and attention to us was exceptional. Our situation was unique. We purchased our home approximately six months before we got married. We were both first time home buyers and could not use my husband's VA benefits since we weren't married at the time. Ryan explained all our options in detail so we were able to choose the best option for us. We were so pleased with his service that we contacted him again a year later to refinance our home to make use of my husband's VA benefits. My husband and I appreciated all of Ryan's support during each process.
- Tracy A.
We highly recommend Mike. He has helped us on many occasions and we've saved quite a bit of money. He is a very honest man that would work for your best interest. Give him a call.
- Sal & Marilyn G.
Excellent service, thank you for your help with everything. It was a pleasure to work with your company.
- Rahul J.
Personally, I was very nervous about my purchase and taking out a loan. I had never done this before by myself. Mitchell assisted me and walked me through the entire process and never rushed me.
- Elizabeth D.
My husband and I had a question regarding the VA loan before we decided on a lender, so we called Michael. It was on a Sunday and he answered the phone!! The fact that he was available to answer our question on a Sunday and that we couldn't call the other lender outside of business hours was the deciding factor for us. I really liked how responsive he was.
- Samirawit H.
I had great hesitation going into refinancing, I had heard all the horror stories. Working with Scott Kinne at First Heritage Mortgage was quite the opposite. Every step was clearly explained, there were dedicated professionals to answer all questions and all calls/e-mails were answered very quickly! Overall this experience couldn't have been better. I would highly recommend anyone considering refinancing to consider working with Scott Kinne at First Heritage, you won't regret it.
- Jeffrey M.
You will not regret having David Bridges and his team as your lender….hands down! I cannot say enough good things about David and his team. He is genuine and professional, key attributes for this type of business. He is very knowledgeable, gave us great counsel on improving credit, and got us an excellent interest rate in the end. David answered promptly and thoroughly all of my questions, (I had a lot of questions) he makes a gigantic transaction go smoothly! His staff, Elaine and Kim, are equally as courteous and professional, they take you by the hand every bit of the way through the mire of paperwork needed!
- Reuben M.
I just wanted to take a moment to say "THANK YOU"!! You and your team made the purchase of my new home an easy and pleasant experience. Every step went smoothly! This speaks to the excellent job you and every member of your team perform on a daily basis. Although I know you and your team handle multiple loan processes on any given day, I felt that every member of your team was always available to assist me at any given time with any questions that I may have had. You have the best loan processing team!!!
- Tammy T.
Very thorough and very quick! David answered all questions and addressed all concerns that I had during this process. He was very patient with me and he made me feel very comfortable. I would recommend him highly. Thank you!
- Kawanis B.
Our loan officer, David J. Bridges, and the entire First Heritage team provided unparalleled support and expertise. We initially were looking at purchasing a property using our VA benefits through USAA, but the transaction fell through due to VA inspections. We were unhappy with the customer support and timeliness of responses provided by USAA and decided to consider other options. We were referred to First Heritage from other satisfied veterans; and honestly we felt like David and his team wanted to help us buy a house, opposed to sell us a loan. This was evident from the beginning and consistent throughout the process. David J. was professional, honest and patient, as I had numerous questions at all hours of the day. In the end, I highly recommend David J. and the First Heritage team!
- David L. Jr.
The experience I had with Aaron and his team at First Heritage Mortgage was "First Rate"! The loan process was seamless and quick and being able to get almost 90% of all of the required documents signed online was a breeze. Everyone was very courteous and professional. I will definitely be referring everyone I know to First Heritage and will use them again in the future!
- Edwin N.
I have had a great experience working with Jeffrey Neilsen and his team. Unlike some other loan officers with whom I had communicated before I found Jeffrey, he volunteered very important information that helped me understand the advantages of the VHDA loan, as well as informed me about an additional governmental program (a mortgage credit certificate) which will help me save money in the years to come. In addition, he and the members of his team were always available to answer my questions in person or over the phone. Last but not least, they met all deadlines, which enabled me to move during my vacation and gave me time to unpack. I recommend Jeffrey and his team without any hesitation to anyone considering buying a home, and, especially, to those with a limited income. He will readily and generously provide information about available governmental programs to help out those in need.
- Julia M.
Michael was an absolute pleasure to work with. He made buying my first home possible. He helped me understand the whole process and got me up to speed about borrowing money for my first home purchase. He help guide me in to make the better choices. He was reliable, informative, honest and informative in every step of the way. Thank you Michael for making this possible and hope to do other business with you in the future!
- Seble N.
Elliot Roberts is an outstanding person to have for the home loan process. He was patient with me and displayed a sense of integrity and compassion during our conversations. His knowledge of the overall process was superb and he frequently reached out to check in on me and answer any questions I might have. You really don't find that personal touch anymore and I was happy to introduced to Elliot! Thanks again Elliot keep in touch!
- Tim G.
Tom and his team made our re-finance easy and understandable from start to finish. This is my third time re-financing but my first time using First Heritage. This was by far the best experience we've had. Every question we had was answered quickly and courteously. And we didn't have the information void that we usually experience in these situations. You know the period after you've locked in with somebody and you suddenly stop hearing from them for a while? Tom and his team were easy to communicate with and were thorough and professional for the whole process. This was re-financing the way it should be. Thanks to Tom and the entire team of folks who helped us at every step of the way.
- John L.
Ready to Get Started?
Our friendly and experienced team of mortgage experts are here to help.
Talk to an Expert