Welcome Home
---
At First Heritage Mortgage, we understand that your home represents peace of mind for your family, a sense of community belonging, and in many cases, your most significant financial investment. Work with our team of lending experts for greater simplicity, honesty, and fairness throughout the mortgage process.
A Direct Lender with Expansive Offerings
We go beyond traditional conventional mortgage programs to offer FHA and VA insured mortgages, financing for new construction and second homes, first-time homebuyer assistance programs, and more!
See Our Products
Tools and Resources to Help You Get Started
Thinking about buying or refinancing a home? Start here for answers to common questions, helpful tips, and online calculators to help you navigate the mortgage process.
See Our Resources
A Sampling of Our Awards & Honors
---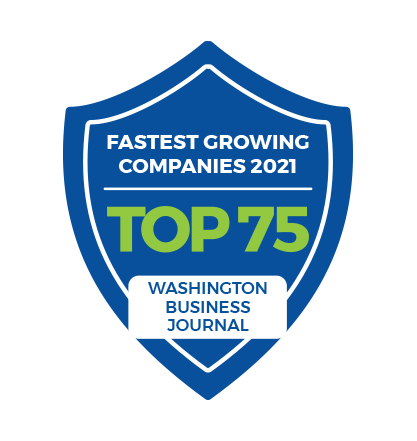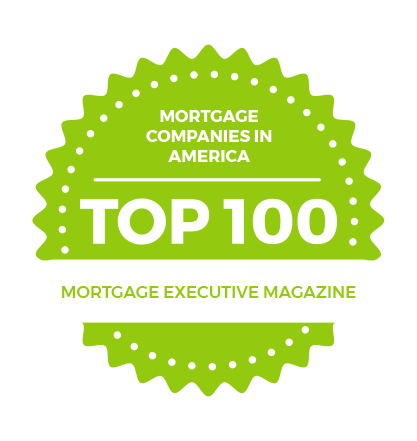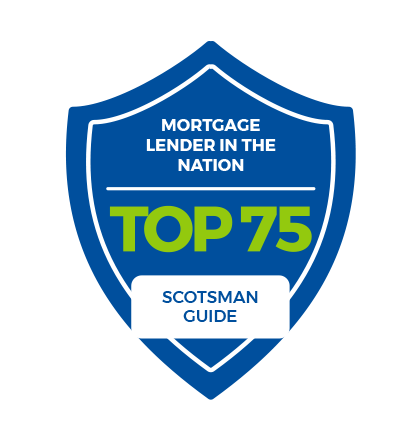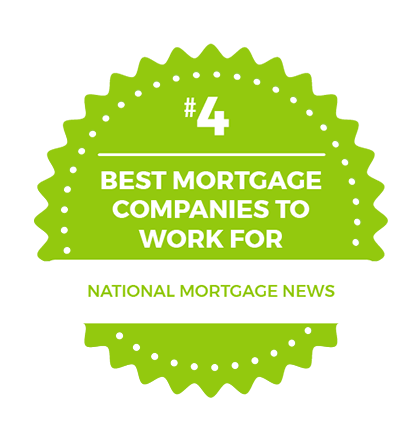 Take It From Our Customers
---
I have worked with Tom and his staff now for 18 years in various mortgage loans and refinancing loans. His work and his ability to make the process manageable has always been excellent!
- Wilfredo S.
We cannot thank Jeffery and the team (Etmar and Leann) at First Heritage enough for making this process so super easy for us to understand. Jeffrey and the team are the best; they answered all of our questions. Jeffrey made sure we were comfortable throughout the entire process by keeping us updated with each steps and what to expect next. I will definitely recommend Jeffrey (who is open, easy-going, reliable and expert) and the team @ First Heritage without any hesitation. So thankful we trusted our first home purchasing financing with Jeffrey and the team. We really appreciate you and Susan (Real Estate agent) for all the supports throughout the process. Thank you!!!
- Richard M.
Extremely knowledgeable, professional team who are very easy to contact at any time with questions, concerns, etc. I would absolutely recommend Brad McGehee and First Heritage to anyone looking to purchase or refinance. Wish I had found them sooner!
- Douglas L.
Jake is very professional and prompt, I appreciate his kindness and hard work. If you need someone to get your loan done, call him right away! I look forward to working with him again.
- John T.
This is my second home purchase and she assisted me greatly with the second purchase. She advised me for refinance and I went with it. Throughout the refinance, it was a much easier process and I'm thoroughly satisfied with everything! I would highly recommend!
- Andre W.
I truly had a great experience working with Jeff, Etmar, and Leann on the purchase of my first home. I never felt in the dark with the process and was able to get information anytime I needed in regards to any changes. Everyone put their all into helping me have the smoothest process ever. I would certainly recommend them.
- K. Smith
Our experience with David was phenomenal, as he was simply a pleasure to work with. Not only is David extremely knowledgeable in his field, but he was very easy to communicate with. David had our backs throughout the entire home loan process, as he was always available and willing to answer questions, along with talk us through whatever stage of the loan process we were in. He made sure he did everything he could to provide us with a competitive interest rate, as well as educate us about our home loan. David has an amazing work ethic and went above and beyond for us to ensure our needs were being met. We will definitely be using David down the road when its that time for our family to buy again.
- Donavan & Rebekah M.
My loan officer was Mariel Robbins, and I would easily recommend her to anyone! Mariel was fantastic – knowledgeable, efficient, responsive, and friendly. She responded to each and every one of my questions in a timely manner, and she made the process so simple. In particular, I deeply appreciated her knowledge regarding VHDA loans. If you ever need a loan officer, she's the best!
- Alexia D.
Trent was outstanding, transparent, and integral to my journey as a nervous first-time homebuyer going smoothly.
He responded amazingly fast to emails and worked hard to get me the best mortgage possible, especially when he was listening to my thoughts about other lenders, minimizing my interest rate, and calculating how much I would owe based on different possible properties and down payment amounts. Trent's knowledge of the DC market was also superb.
Mandatory paperwork; consulting with attorneys for advice; and digging through years' worth of taxes, bank statements, etc; are trying for many first-time homebuyers but Trent did everything he could to make the process easier for me. I am grateful for the chance to have worked with Trent and I highly recommend him for anyone looking for a professional, experienced mortgage lender.
- Robb D.
Jake King was a pleasure to work with. He was extremely professional, knowledgeable and pleasant. Jake's communications through the process were exceptional. He was proactive with his communications letting us know where things stood during every step of the process. He was also quick and thorough in responding to our questions. We are very happy with the terms and conditions of our loan and appreciate the great service we received from Jake. Thank you for making this process so easy.
- Dawn C.
I reached out to James a few years ago to get advice on a sale that went bad and he advised me on what I need to do to get approved. He was right on with his recommendations. Fast forward to a few weeks ago. I saw a house and needed an approval letter. I got it the day I saw the house. Once we saw the house we fell in love. We put the offer in the next day. James was on it and helped the process move fast and efficient. He was communicating with us daily with all the paperwork. Took time out to explain things to us when we had questions. And trust me, I had a lot of questions. He gave us different loan scenarios so we could compare our options. So informative. During the process of closing, if I had any questions signing the paperwork, or before and during the signing, he was practically there night and day. Really saw it to the end. I would recommend James and his company as a lender.
- Angelita G.
We were both really impressed by your responsiveness. I would recommend you in a heartbeat.
- Ryan & Vanessa Y.
Elliot Roberts is an outstanding person to have for the home loan process. He was patient with me and displayed a sense of integrity and compassion during our conversations. His knowledge of the overall process was superb and he frequently reached out to check in on me and answer any questions I might have. You really don't find that personal touch anymore and I was happy to introduced to Elliot! Thanks again Elliot keep in touch!
- Tim G.
As Sergeant Major in the U.S. Army, my first thought was to start the mortgage process with a bank that I had previously used, and is well known for working with the military. Thank God I did not! My experience with First Heritage was far superior than my previous mortgage experiences with military friendly banks. Everything is streamlined, and First Heritage makes you feel like you are their only customer. I could reach my loan officer around the clock and he even would respond to text messages after office hours when I needed additional information. I was completely blown away by the professionalism and attentiveness of everyone who facilitated the loan process. I never felt like I was in the dark or like my file was being neglected. First Heritage puts people first and the customer service that I received was simply amazing!!
- Sergeant Major
My husband and I had a question regarding the VA loan before we decided on a lender, so we called Michael. It was on a Sunday and he answered the phone!! The fact that he was available to answer our question on a Sunday and that we couldn't call the other lender outside of business hours was the deciding factor for us. I really liked how responsive he was.
- Samirawit H.
Closing went well, just wanted to thank everyone for everything! This was our third one together! It wasn't the same w out you there though, William!
- Joe S.
As a top producing real estate agent in Virginia I get approached weekly from every lending agency under the sun, trying to earn my business. I recommend and use David Bridges as my primary lender for 3 main reasons.
Honesty- David does not operate in gray areas. He is truthful and concise with every buyer. There is never a surprise at settlement!
Integrity- David operates at the highest levels of moral and professional ethics. He can be counted on to always choose the more difficult Right Path, than the easy wrong one.
Customer Service- When I put my clients in touch with David, I am always 100% confident that they will be treated with the utmost respect and professionalism, and presented with the absolute best mortgage programs available.
David can Make Things Happen where others lenders fall short!
- Sid S. (Realtor)
Thanks for all of your help and for being patient with me as a first time buyer! I said it before, but I will say it again you were really amazing and made sure you were available to help me at all times and to give your advice even when it had nothing to do with the actual mortgage process!
- Maria C.
Brad & Samantha always go above and beyond. They think outside the box and come up with creative solutions to keep my clients happy. This time Brad personally met my client so she wouldnt have to scan documents at Staples. Stellar job, yet again!
- Cassandra L. (Realtor)
I just wanted to send you a quick note to let you know how thankful we are to have met you. Not only did you educate us on financing and purchasing a home, but also provided me sound financial suggestions which I confirmed as being in our best interest with our financial advisor. Every aspect of the purchase and settlement went just as you had outlined and planned. Be assured, you will always be our Lender and I am referring you to all my friends and family. Thanks again for taking the extra time to help us. We are eternally grateful!
- Jason & Candice R.
Ready to Get Started?
Our friendly and experienced team of mortgage experts are here to help.
Talk to an Expert