Welcome Home
---
At First Heritage Mortgage, we understand that your home represents peace of mind for your family, a sense of community belonging, and in many cases, your most significant financial investment. Work with our team of lending experts for greater simplicity, honesty, and fairness throughout the mortgage process.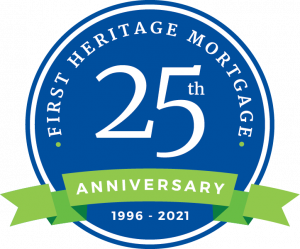 Celebrating Our 25th Anniversary
We are thrilled to be celebrating our 25th anniversary! From humble beginnings to market leader, learn how FHM has grown into a full-fledged retail mortgage lender, working with hundreds of real estate agent partners and dozens of home builders to help more clients than ever realize their dreams of homeownership.
Join the Celebration
A Direct Lender with Expansive Offerings
We go beyond traditional conventional mortgage programs to offer FHA and VA insured mortgages, financing for new construction and second homes, first-time homebuyer assistance programs, and more!
See Our Products
Tools and Resources to Help You Get Started
Thinking about buying or refinancing a home? Start here for answers to common questions, helpful tips, and online calculators to help you navigate the mortgage process.
See Our Resources
A Sampling of Our Awards & Honors
---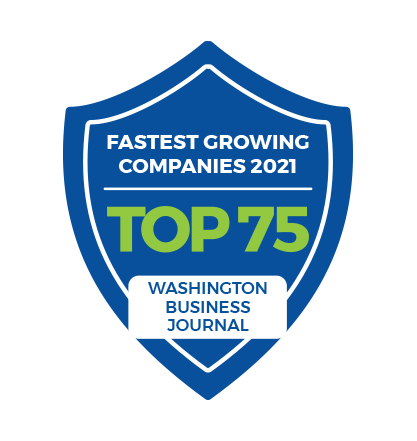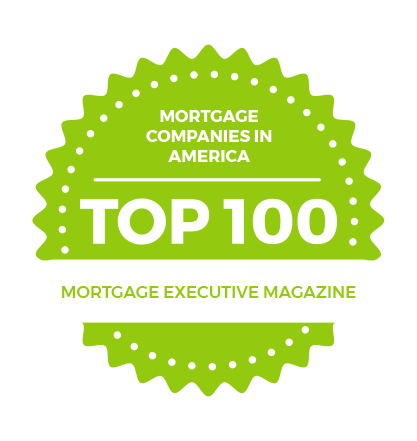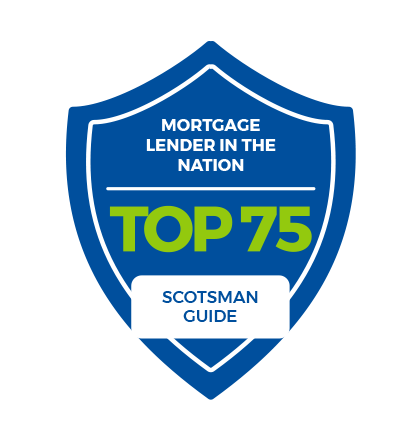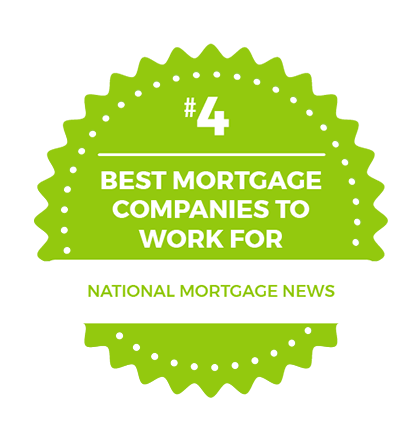 Take It From Our Customers
---
We all love this place! And all pre work documents were easy because of your help and expertise of the process. Thank you so much for your help in getting us in this home!
- Laurie E.
My client was slow in responding to requests for documentation and the First Heritage team diplomatically worked with her to get everything needed in time.
- Tammi C. (Realtor)
Vicki and I want to thank you, Chris, Rosalind and the entire First Heritage Team for all your hard work in making our loan happen. I know it's tough to pull information from your clients when needed, but all of you do a very professional and efficient job. We value your friendship, both professionally and personally, and appreciate all you do for us and Britt.
- Vicki & Hardy P.
Our experience with First Heritage Mortgage was excellent. Everything was completed on time and efficiently. John Cataliotti was fantastic. He always responded promptly to all of our questions, no matter how late it was. He even came to the closing of our house to make sure things went smoothly.
- Rumana R.
Paul is extremely professional and responsive. I was able to reach Paul via email and his cell phone – something I really appreciate. Paul was instrumental in getting my loan through the gauntlet and to closing. I hope to do business with him again in the future and would recommend him to anybody looking for a loan – especially a renovation type loan.
- Jason T.
As working parents with two little ones and a baby on the way, we were extremely worried about the financial process. Did we have enough for a down payment? How much could we afford? Could we make it work? I was so nervous going into the meeting with Lee Sansom, and I walked out feeling confident and ready to find our new home. He was knowledgeable, took time to answer our questions, and most importantly he listened to us. Lee was also readily available to speak with us as we upped our budget a little more during the search process. He quickly gave us updated numbers so we could make well informed decisions putting in an offer. Once we found our new home, the communication with the loan processors was impeccable. Everyone was proactive, which again eased my anxiety as we packed up our old house and got ready for the move. We cannot say thank you enough for making this happen for our family! We highly recommend Lee Sansom and the First Heritage Mortgage Team. You wont be disappointed.
- Carrie C.
Jake led the smoothest process we have been a part of as home buyers. He clearly outlined what was needed, thoroughly explained the documents, answered questions, and made the entire process stress-free.
- John N.
Our loan officer, David J. Bridges, and the entire First Heritage team provided unparalleled support and expertise. We initially were looking at purchasing a property using our VA benefits through USAA, but the transaction fell through due to VA inspections. We were unhappy with the customer support and timeliness of responses provided by USAA and decided to consider other options. We were referred to First Heritage from other satisfied veterans; and honestly we felt like David and his team wanted to help us buy a house, opposed to sell us a loan. This was evident from the beginning and consistent throughout the process. David J. was professional, honest and patient, as I had numerous questions at all hours of the day. In the end, I highly recommend David J. and the First Heritage team!
- David L. Jr.
A team assumes the personality of their leader and Mr. Jerry Berry is a great leader. Mr. Berry and his team were accessible and displayed exceptional integrity and professionalism. These attributes are what sets Mr. Berry and his team apart from others. I have a lot of experience in dealing with people and Mr. Berry is the best and he knows the mortgage business! Great experience refinancing our house.
- Harvey R.
Mr. Simmons, I just wanted to thank you and your staff for all your help in getting our re-fi done. It was quick, professional and everyone was amazing to work with. Also, thank you for the coffee and address stamp. Just another little go beyond that not many businesses do. I will definitely be recommending you to all my friends and family for all of their mortgage needs.
- Julie & Pete G.
Whitney was instrumental in obtaining a pre-qualification for my home loan. I have never seen or experienced a more efficient closing process after I made an offer on my home. In three words I would describe my dealings with Whitney: Smooth as Silk.
- Kyle A.
We were able to do all of our correspondence with him over the phone and through email. He was friendly, timely, and easy to work with. We felt confident in his knowledge and capabilities in refinancing our home. We received several promo letters from different lenders trying to get us to refinance. We called a few of them and "shopped around," but Ryan was by far the best, and he was able to secure us the best rate and terms among all the other lenders we contacted. When we hit a small bump in the process where we needed an appraisal when we thought we wouldn't, he went above and beyond to get things done. Overall we are extremely satisfied with the refinance on our home.
- Refinance Customer
The mortgage process can be so overwhelming and frustrating but Jeanne made it really digestible and approachable by keeping us in the loop and making us feel like we were her only clients!
Not only is Jeanne incredibly polished, intelligent, professional and just so wonderful and pleasant to work with, but she is just so incredibly skilled at her job. From customer service, to getting us the best product, Jeanne really delivered on every possible expectation. Nothing was too much and we cannot thank Jeanne enough for being so patient with us as we navigated the difficulties of getting qualified for a mortgage.
From the first time I spoke with Jeanne, Jeanne made me feel at ease, making me feel like I was in great hands while making perhaps the biggest purchase of my life. Jeanne literally made our dreams come true and my husband, James, and I cannot thank her enough for helping us attain our little slice of the American Dream. We love our new house and are forever thankful to Jeanne for making it all happen for us– and in such a short amount of time! We will always remember how much Jeanne has done for us.
- Julia and James W.
Mariel helped my husband feel at ease at first because she speaks Spanish. She was kind enough to meet with us after hours because my husband works long hours. She along with our realtor handled a last minute discrepancy and she even showed up to our closing with a small gift in hand. She goes the extra mile throughout the process.
- Kimberly E.
I wanted to personally let you know how much I appreciated working with Vivian. Her attention to details and timeliness in providing me clear, exact numbers made my decision to use First Heritage Mortgage very easy. While other lenders and loan processors were bouncing around with needed loan docs and rates, you guys were able to be consistent and efficient in creating a clear path. Vivian did the work others were unable to do for meeting my partnership needs. With my background in the human relations field, her positive spirit and professional guidance is what I needed to go forward. I felt connected to her which allowed me to trust your organization would be the mortgage people I wanted to complete my home purchase. Vivian practices the respectful inter-personal skills I teach my clients. Vivian was able to provide that level of trust and confidence for me to go forward with committing to First Heritage for my mortgage needs.
- Dr. Steven B.
Aaron Simmons was very helpful in assuring I understood how the process worked, the do's and don'ts, what to avoid, and what to expect with each step leading to closing. I highly recommend the services of Mr. Aaron Simmons of First Heritage Mortgage.
- The Hymes Family
I'm a Veteran that just refinanced…My loan officer Christian was great…Everything went smoothly and promptly on time. Very easy process he was great. I'm sending more Veterans to him for their home refinancing. Great rate for Vets….Thank you Christian!
- Darryl E.
David has your best interest in mind and is constantly working to get you the best deal. I was very pleased with his knowledge and ability! 10 out of 10!
- Joshua C.
James was really great. He was available to talk to the sellers agent when they were deciding between offers, which helped strengthen our offer. He gave us lots of information to help us understand our options and decide what loan was best for us. James was also very communicative throughout the process, and was quick to address questions. Both of the realtors involved were positive about his service.
- Redfin Purchaser
I had a wonderful experience working with Michael and his staff. Michael did an excellent job explaining in great detail all material and questions. He was always responsive, incredibly flexible and accommodating (including night and weekend phone calls.) Michael and his team were super efficient, knowledgeable, and really made you feel like you were their only client when they're working with you. As a first time home buyer, I can't imagine having a more positive experience and highly recommend Michael without reservation to anyone looking to buy a home.
- Lila M.
Ready to Get Started?
Our friendly and experienced team of mortgage experts are here to help.
Talk to an Expert