Welcome Home
---
At First Heritage Mortgage, we understand that your home represents peace of mind for your family, a sense of community belonging, and in many cases, your most significant financial investment. Work with our team of lending experts for greater simplicity, honesty, and fairness throughout the mortgage process.
A Direct Lender with Expansive Offerings
We go beyond traditional conventional mortgage programs to offer FHA and VA insured mortgages, financing for new construction and second homes, first-time homebuyer assistance programs, and more!
See Our Products
Tools and Resources to Help You Get Started
Thinking about buying or refinancing a home? Start here for answers to common questions, helpful tips, and online calculators to help you navigate the mortgage process.
See Our Resources
A Sampling of Our Awards & Honors
---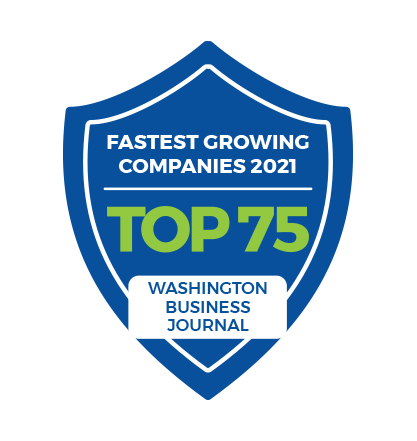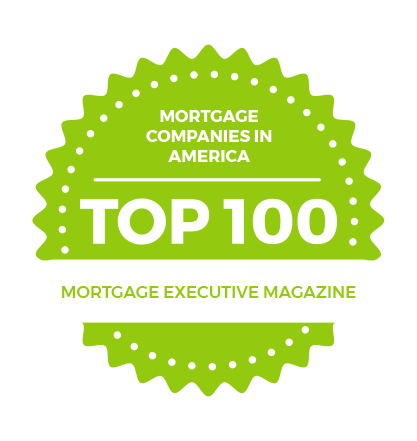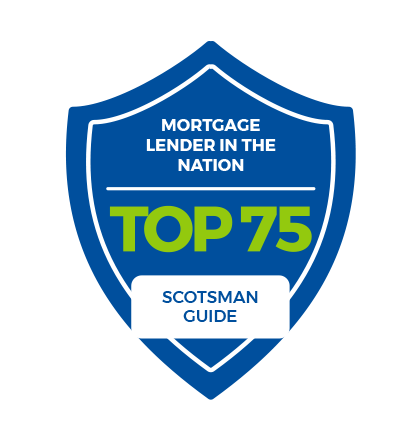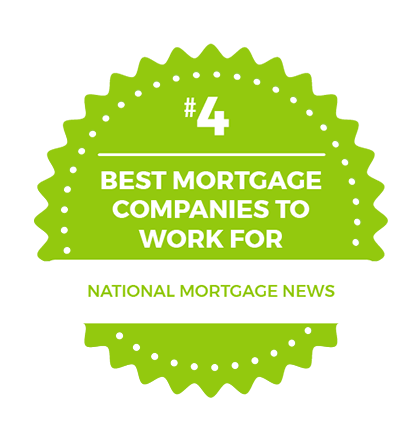 Take It From Our Customers
---
Rob and his team were incredibly helpful getting us our mortgage. We had originally applied with bigger banks/companies but all of them just tried to steer us to their standard loan package rather than giving us options to suit our unique situation. Rob was the opposite. He gave us multiple possible scenarios, including some, outlined the pros and cons of each one and took the time to answer all of our questions. Throughout the whole process, he and his team were incredibly responsive any time we had sent them questions or concerns. When the sale of the property whose proceeds we were planning to use for the down payment fell through days before closing on the new property he and his team were able to scramble and modify the terms of the mortgage with no delay in closing. With a different broker, we would likely have lost out on the purchase of our dream home.
- Josh H.
Ryan was very easy to work with. He was responsive and courteous. Ryan answered all the questions I had with care and respect. I would definitely recommend Ryan to my friends and family.
- Stephanie S.
My wife is a real estate agent and she always works with David Bridges and his team which is why I got my mortgage loan through his team as well. My wife and I trust David and his team 100% and we know that they will do their best to provide us with the right loan options. We will always work with them for our future purchases as well. David Bridges and his team rock!
- Shaun D.
The experience I had with Aaron and his team at First Heritage Mortgage was "First Rate"! The loan process was seamless and quick and being able to get almost 90% of all of the required documents signed online was a breeze. Everyone was very courteous and professional. I will definitely be referring everyone I know to First Heritage and will use them again in the future!
- Edwin N.
Mr Ullmann was highly responsive, professional and worked very hard to ensure everything was completed in a timely manner. I just cannot say enough good things about working with him. We had spoken with a few other lenders who wouldn't give us the time of day. Mr Ullmann was willing to help us with what needed to be done and provided guidance every step of the way. He will always have my future business and referrals for a job well done!
- Chawn T.
We have worked with John for years, in our old house to refinance and in our current house's purchase. We have readily given our friends and family over to him for going on almost a decade. He works to find the solution that BEST fits your family. He takes on the hardest of projects simply because he is driven to help everyone. So many times he is taking a call and working on a deal in the off hours because he knows that's what is going to take make a loan happen for his clients. You soon learn that you are more than just a client but truly a valued partner. He never stops at the easy solution but keeps brokering a best fit for each person's situation. He understands we all have crazy, hectic lives and finds a way to get us to the finish line with the least amount of stress and total bliss. John is by far the most professional, hardest working loan officer you may ever find. Whether you want a run of the mill refinance or need to work out a new home purchase, John puts in the time to get you into the loan that is going to the best solution for you. He is "MY Mortgage Guy." The contact everyone needs to have.
- Marian L.
Aaron and his  team were terrific with helping me getting all the info  together and on time. They  are good with allowing you time to get all your documents together.
- Teresa P.
Mike was great as early as providing a preliminary quote last year all the way up to signing and finalizing the loan documents in June of this year.
- Jon M.
Michael was an absolute pleasure to work with. He made buying my first home possible. He helped me understand the whole process and got me up to speed about borrowing money for my first home purchase. He help guide me in to make the better choices. He was reliable, informative, honest and informative in every step of the way. Thank you Michael for making this possible and hope to do other business with you in the future!
- Seble N.
I have worked with Brad McGehee and First Heritage previously and therefore I am a repeat customer. The process was extremely well organized and painless. In todays financial climate, loan processing has become an epic paper chase. Brad and his team made the process understandable and manageable. More importantly, I felt that my best interests were the priority and that First Heritage was trying to solve my problems/achieve my goals and not trying to maximize their financial gain.
- Ken T.
Jeffrey and his team (Etmar and Leann) were an excellent choice for our home buying experience. Pain free and easy process. They walked us through the complete process. Their app was easy to use and so convenient.
- Guillermo S.
We cannot thank Jeffery and the team (Etmar and Leann) at First Heritage enough for making this process so super easy for us to understand. Jeffrey and the team are the best; they answered all of our questions. Jeffrey made sure we were comfortable throughout the entire process by keeping us updated with each steps and what to expect next. I will definitely recommend Jeffrey (who is open, easy-going, reliable and expert) and the team @ First Heritage without any hesitation. So thankful we trusted our first home purchasing financing with Jeffrey and the team. We really appreciate you and Susan (Real Estate agent) for all the supports throughout the process. Thank you!!!
- Richard M.
Second time buying a house. Second lender we've worked with. I won't be looking for a third lender for our next house! 🙂 Y'all rock!
- Thomas W.
I truly had a great experience working with Jeff, Etmar, and Leann on the purchase of my first home. I never felt in the dark with the process and was able to get information anytime I needed in regards to any changes. Everyone put their all into helping me have the smoothest process ever. I would certainly recommend them.
- K. Smith
Need the best possible service for all of your home loan needs? Than look no further!! Aaron Simmons is among the best of the best. I have worked with many loan officers, and I have yet to come across any that possess his drive, integrity, and attention to detail. Whether you're buying your first home or your 5th, you will get the same level of excellent service every. single. time. You will not be disappointed!!!
- Marc H.
When I think of Jeff and Mirela, two words come to mind, "Miracle Workers". My dreams of owning a home again came to a screeching halt two years ago due to high student loan debt. In fact, after being turned away by many lenders who were not willing to take the challenge of working around my student loan obstacle, I simply resolved to renting for the rest of my life. Then, by what seemed an answer to a prayer, God connected me with Jeffery, who at the outset recognized my student loan challenges. Nevertheless, he was willing to invest the extra time and energy to make my homeownership dream a reality. Because of their dedication and commitment to making the impossible possible, I can proudly say that I am once again a homeowner. I will definitely recommend this team a zillion times over. Thanks again to Jeff and Mirela for going beyond and above and allowing yourselves to be used by God as mountain movers in my quest to owning a home!!!
- Ngozi G.
If you are looking for mortgage or refinance, Mike Ott is your guy! He's a trustworthy person to do business with and he helped us save $200 a month on our mortgage!  Thanks Mike.
- Shaun & Lauren B.
I felt really special working with First Heritage Mortgage. They provided several loan options and I truly felt that they had my best interests in mind. It felt like a friend financing my home and not a cold institutional lender. I still get a monthly email from them and one around every holiday. That just makes you feel like you are a special customer.
- K. Bajura
We have been in our first house for a year. As we count our blessings we remember you and all your help through the home buying process. Thank you for helping us last year. We are so happy in our home.
- Paul & Erin
Chris Kelly helped me and my wife when we refinanced our home a few years ago. We are talking to him again about a new path for our family. We've worked with other companies and mortgage consultants in the past, but were frankly worn out too soon by their inability to guide us through the process. They lacked enthusiasm and had a slow-to-get-back-to-us character. Chris Kelly is COMPLETELY DIFFERENT. He is responsive, patient, and highly organized. He genuinely wants to guide people through the process, understand where they are coming from and their goals, and offer options and solutions that work. He puts everything in easy-to-follow terms and is willing to address every question and concern that may surface. I cannot recommend anyone higher than Chris Kelly. Contact Chris and see for yourself.
- Ephraim H.
Ready to Get Started?
Our friendly and experienced team of mortgage experts are here to help.
Talk to an Expert