Welcome Home
---
At First Heritage Mortgage, we understand that your home represents peace of mind for your family, a sense of community belonging, and in many cases, your most significant financial investment. Work with our team of lending experts for greater simplicity, honesty, and fairness throughout the mortgage process.
A Direct Lender with Expansive Offerings
We go beyond traditional conventional mortgage programs to offer FHA and VA insured mortgages, financing for new construction and second homes, first time homebuyer assistance programs, and more!
See Our Products
Tools and Resources to Help You Get Started
Thinking about buying or refinancing a home? Start here for answers to common questions, helpful tips, and online calculators to help you navigate the mortgage process.
See Our Resources
A Sampling of Our Awards & Honors
---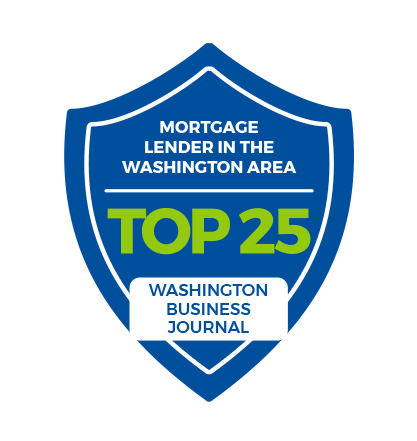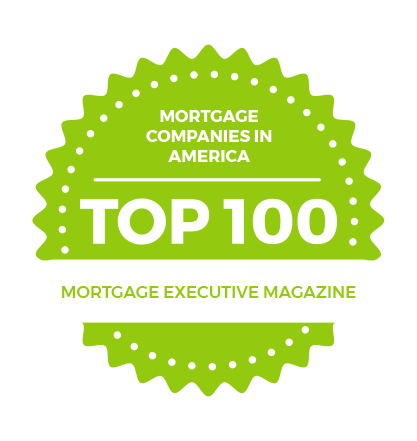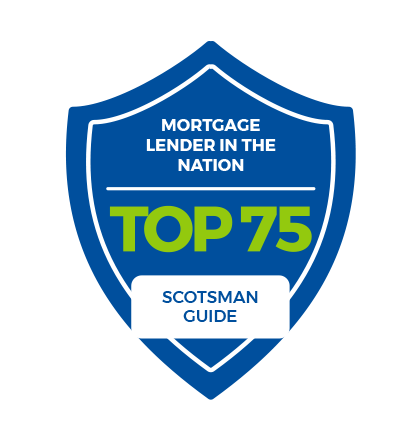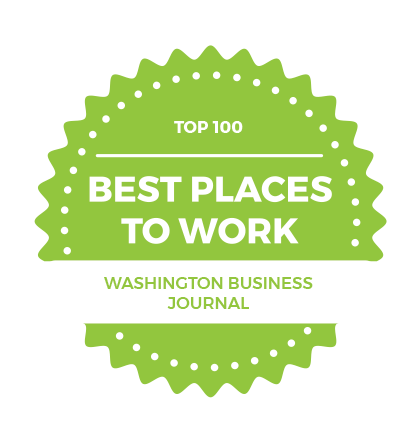 Take It From Our Customers
---
Last year, I attended a first time home buyer seminar. Jeffrey Neilsen was the guest speaker. He explained the entire loan process in clear, concise language. He patiently answered everyones questions. When I was ready to purchase a home, I knew I only wanted him as my lender. He, and his wonderful team, once again held my hand through the entire process. My nervousness went away, because I knew I was in good hands. Their professionalism, and immediate responses to any and all questions I had, were stellar. Jeffrey even helped me secure a realtor, that I was comfortable with. Between Jeffrey and the realtor, I felt like family was helping me through this journey. It was a pleasure working with the First Heritage Mortgage team!
- Stacey P.
As stressful as buying a home is, Ms. Whitney was very knowledgeable and made me feel very much at ease as the process went along. She kept me up to date with every little detail and worked very closely with my Realtor to ensure no major issues would arise. She was a blessing.
- Amy S.
We LOVE our home. Your professionalism, punctuality and wealth of experience helped us make the right choice every time we have embarked on a new milestone. You are family. I wish we would have known you when we bought our first home in 2006; nonetheless, our recent home purchase was a success because of you. We are truly grateful and hope that you know how much we value your financial advice. I look forward to working with you again in the future.
- Cynthia and Frank
When you bring people and money together in a business transaction, sometimes things don't go as planned. To avoid the horror stories that we've all heard before, it takes a professional who not only has product knowledge, but understands the needs of the client first. When you can find a person who has all of these qualities, you will find Ryan King. Working with Ryan was an absolute great experience.
- Richard B.
Linda and I would like to thank you for your work on our refinance. We have been pleased with the timeliness and trouble free process that occurred. As was the case when we first purchased the home, it was a pleasure doing business with you again.
- Brian & Linda
David has your best interest in mind and is constantly working to get you the best deal. I was very pleased with his knowledge and ability! 10 out of 10!
- Joshua C.
I owe you the thanks. I really appreciate you working with us on the long road we traveled. It was a pleasure working with you. Thank you for helping to make our dream become a reality.
- Andy H.
I started my home buying process December 19th 2018 I will be going to closing February 15th. I can't thank Jeffery and the team enough for making this process as easy as it has been. I'm still in shock that I bought my first home. If you are in the market to buy a home give Jeffrey a call you'll be glad you did. He and the team at First Heritage are the best they answered any and all of our questions we had the same day. Jeffrey made sure we were comfortable throughout the whole process by keeping my wife and I updated with each step of the way and what to expect next. I will recommend Jeffrey and First Heritage without a doubt. Thanks again I really appreciate your support throughout the process.
- Aaron D.
You will not regret having David Bridges and his team as your lender….hands down! I cannot say enough good things about David and his team. He is genuine and professional, key attributes for this type of business. He is very knowledgeable, gave us great counsel on improving credit, and got us an excellent interest rate in the end. David answered promptly and thoroughly all of my questions, (I had a lot of questions) he makes a gigantic transaction go smoothly! His staff, Elaine and Kim, are equally as courteous and professional, they take you by the hand every bit of the way through the mire of paperwork needed!
- Reuben M.
I just wanted to take a moment to say "THANK YOU"!! You and your team made the purchase of my new home an easy and pleasant experience. Every step went smoothly! This speaks to the excellent job you and every member of your team perform on a daily basis. Although I know you and your team handle multiple loan processes on any given day, I felt that every member of your team was always available to assist me at any given time with any questions that I may have had. You have the best loan processing team!!!
- Tammy T.
Jake King was a pleasure to work with. He was extremely professional, knowledgeable and pleasant. Jake's communications through the process were exceptional. He was proactive with his communications letting us know where things stood during every step of the process. He was also quick and thorough in responding to our questions. We are very happy with the terms and conditions of our loan and appreciate the great service we received from Jake. Thank you for making this process so easy.
- Dawn C.
This is my second time using FHM, and will continue to use them for ALL real estate transactions I have in the future. I recommend FHM to EVERYONE who mentions an interest in purchasing, refinancing, or even questions that need to be answered by a professional in the industry. I referred a friend to Bruce, who needed guidance regarding a previous loan with a different lender. I know for a fact that he was able to put her mind at ease in mere minutes with her situation, and instantly secured a future customer. After speaking to him on the phone for just a few minutes, she raved about his knowledge. Taking the time, always being available, providing extensive knowledge…these are the attributes of a consummate professional in the industry…and Bruce Rider is that person. Big thanks, again, to Bruce and FHM!!
- John M.
Aaron Simmons was very helpful in assuring I understood how the process worked, the do's and don'ts, what to avoid, and what to expect with each step leading to closing. I highly recommend the services of Mr. Aaron Simmons of First Heritage Mortgage.
- The Hymes Family
Thank you for all your help and guidance with the purchase of our new home. We truly appreciated all the time you took to help us and it made us feel more at ease knowing that you were our lender.
- Jimmy and Katie
Second time buying a house. Second lender we've worked with. I won't be looking for a third lender for our next house! 🙂 Y'all rock!
- Thomas W.
I couldn't be happier with Scott and his team. Scott went above and beyond at our first meeting explaining everything about the process to us as first time home-buyers – and answering every one of my questions. From there we were in the hands of his capable team who were responsive, organized and very friendly – and Scott was always available if we needed anything. It was obvious this team has a wealth of experience and had some great tools that made the whole process easier including online signatures for most documents and a secure transmittal system for important documents you wouldn't want in your regular email. In summary, great team, great process and great support along the way. I will definitely be recommending FHM.
- Trevor W.
Working with Chris was great! Chris was very knowledgeable and helpful from the first moment we spoke on the phone up until the date of our closing. Chris is a straight shooter, who worked hard to get us the best loan/deal we could on everything, was honest and upfront with us and was very efficient in his work, communicating in very timely fashion and very thoroughly. I would HIGHLY recommend Chris to anyone looking for a lender they can work with easily and trust to take them through the process seamlessly.
- Denver D.
Phenomenal team…we were able ratify our contract within 25 hours, secure our loan in most expeditious yet regulatory manner and close within 30 days of a fully ratified offer. I lived in Hawaii and was able to rapidly and securely upload my financial documents and as necessary, speak to a member of Jerry's team whenever I had a concern, a truly phenomenal virtual process that took place over a span on 5000 miles and two times zones.
- Bernard W.
Rob and his team were great to work with. They were always prompt to respond, explained the documentation well and gave plenty of reminders as to what information they needed. If questions came up regarding the loan or related documents, they were there to answer questions and give directions on fulfilling the requirements for obtaining the loan. They were instrumental in closing the loan/home purchase promptly.
- William H.
As a top producing real estate agent in Virginia I get approached weekly from every lending agency under the sun, trying to earn my business. I recommend and use David Bridges as my primary lender for 3 main reasons.
Honesty- David does not operate in gray areas. He is truthful and concise with every buyer. There is never a surprise at settlement!
Integrity- David operates at the highest levels of moral and professional ethics. He can be counted on to always choose the more difficult Right Path, than the easy wrong one.
Customer Service- When I put my clients in touch with David, I am always 100% confident that they will be treated with the utmost respect and professionalism, and presented with the absolute best mortgage programs available.
David can Make Things Happen where others lenders fall short!
- Sid S. (Realtor)
Ready to Get Started?
Our friendly and experienced team of mortgage experts are here to help.
Talk to an Expert