Welcome Home
---
At First Heritage Mortgage, we understand that your home represents peace of mind for your family, a sense of community belonging, and in many cases, your most significant financial investment. Work with our team of lending experts for greater simplicity, honesty, and fairness throughout the mortgage process.
A Direct Lender with Expansive Offerings
We go beyond traditional conventional mortgage programs to offer FHA and VA insured mortgages, financing for new construction and second homes, first time homebuyer assistance programs, and more!
See Our Products
Tools and Resources to Help You Get Started
Thinking about buying or refinancing a home? Start here for answers to common questions, helpful tips, and online calculators to help you navigate the mortgage process.
See Our Resources
A Sampling of Our Awards & Honors
---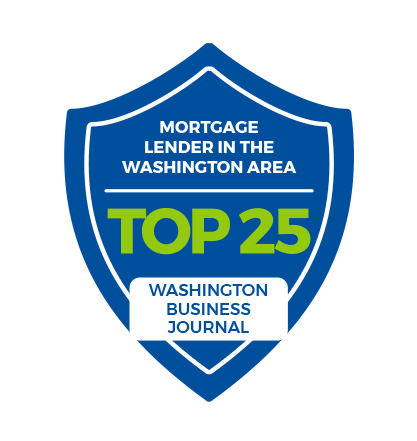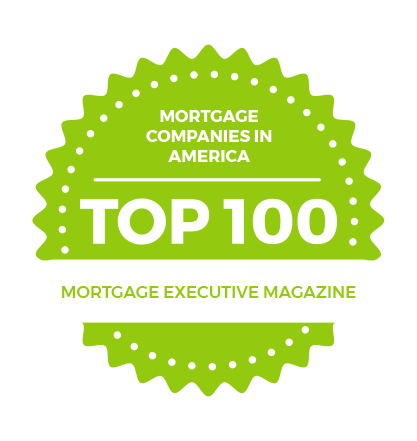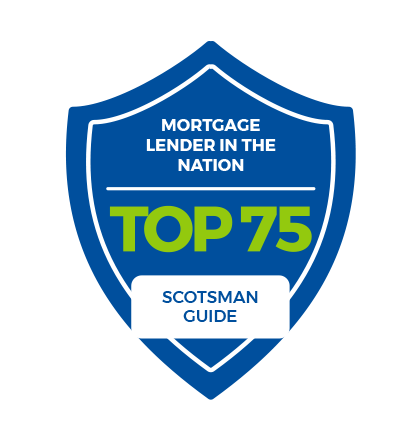 Take It From Our Customers
---
After comparing with over 5 lenders, we settled on First Heritage Mortgage based on the outstanding interest rate and closing fees. Thank you so very much for all of your help in securing our loan for our new home. You were organized, thorough, and professional, as well as caring which made all of the difference in our interactions with you. You were completely upfront about the costs and whether the deal made sense financially. I really appreciate everything Mr. Kinne did for my husband and I to finance our mortgage. We will certainly contact Mr. Kinne for our next loan and we will not hesitate to recommend him to our friends.
- Shahla M.
Vicki and I want to thank you, Chris, Rosalind and the entire First Heritage Team for all your hard work in making our loan happen. I know it's tough to pull information from your clients when needed, but all of you do a very professional and efficient job. We value your friendship, both professionally and personally, and appreciate all you do for us and Britt.
- Vicki & Hardy P.
We were uncertain of our financing options when it came to our second mortgage. Jake was not only extremely helpful, he was thorough. We feel like we made the right decision for our family, because we were informed of all of our options. If you are looking for a lender who will engage 100% with your home process, Jake is your guy.
- Aaron H.
This was by far the easiest purchase thanks to the amazing team. Rates were good, process was fast, but the service beat any bank that I have previously dealt with, in orders of magnitude! Bernadette Richard was fantastic. Made the process very easy.
- Scott T.
Chris was great to work with. He used his skills and knowledge of the mortgage industry to bail us out of a difficult situation. We were referred to him at the last minute due to issues we were having with another mortgage company. Chris worked with his management and went above and beyond to successfully close our loan on time. I highly recommend Chris!!
- Nicole T.
Working with Chris was great! Chris was very knowledgeable and helpful from the first moment we spoke on the phone up until the date of our closing. Chris is a straight shooter, who worked hard to get us the best loan/deal we could on everything, was honest and upfront with us and was very efficient in his work, communicating in very timely fashion and very thoroughly. I would HIGHLY recommend Chris to anyone looking for a lender they can work with easily and trust to take them through the process seamlessly.
- Denver D.
Brad & Samantha always go above and beyond. They think outside the box and come up with creative solutions to keep my clients happy. This time Brad personally met my client so she wouldnt have to scan documents at Staples. Stellar job, yet again!
- Cassandra L. (Realtor)
I got a loan through Ms. O'Meara and it was a pleasure to deal with her. She was very professional but was able to make it a delightful personal experience as well. I would gladly use her services again if I had a chance at my next home purchase.
- Fadi T.
Working with First Heritage was great, and Phil's team did an excellent job of clearly specifying everything through the loan approval process. You could tell they were definitely on the customers side, and did everything in their power to get you the most competitive rates/benefits.
- Arjun M.
My loan officer was Mariel Robbins, and I would easily recommend her to anyone! Mariel was fantastic – knowledgeable, efficient, responsive, and friendly. She responded to each and every one of my questions in a timely manner, and she made the process so simple. In particular, I deeply appreciated her knowledge regarding VHDA loans. If you ever need a loan officer, she's the best!
- Alexia D.
Willing to go the extra mile to help get things done. If we didn't understand something she took the time to explain it. We would have been lost without Whitney's help. I would recommend her to everyone.
- Kyle S.
Brad McGehee and his staff are top notch! They were recommended by close friends of ours. Brad, Samantha, and Sherry went the extra mile to guide us correctly through the loan process. There were some hurdles, but they took them in stride and kept focused on us and getting our loan set. I will recommend them to anyone that is looking to purchase a home. Thank you Brad, Samantha, and Sherry for helping us get our mountain dream home!
- Jim & Tiffany C.
Thank you for responding in your usual superb manner. Immediately and always like a major ray of sunshine. I have to think the mortgage Gods are with me and I'm overjoyed with the new rate.
- Patti M.
As first time home buyers, were very nervous about the process. Lee met with us and walked us through the process from the beginning. That education about the process and everything involved gave us the confidence we needed to shop for homes with our realtor. I can assure you I will always refer Lee if we have friends that need mortgage help. I wouldnt recommend anyone else.
- Mike D.
I had a great experience with Rob and his team. The loan process was seamless, and could not have been better. The team was professional, courteous, and very responsive. I would highly recommend the team to anyone. I will also use them in the future.
- Mohammed R.
I had great hesitation going into refinancing, I had heard all the horror stories. Working with Scott Kinne at First Heritage Mortgage was quite the opposite. Every step was clearly explained, there were dedicated professionals to answer all questions and all calls/e-mails were answered very quickly! Overall this experience couldn't have been better. I would highly recommend anyone considering refinancing to consider working with Scott Kinne at First Heritage, you won't regret it.
- Jeffrey M.
James was really great. He was available to talk to the sellers agent when they were deciding between offers, which helped strengthen our offer. He gave us lots of information to help us understand our options and decide what loan was best for us. James was also very communicative throughout the process, and was quick to address questions. Both of the realtors involved were positive about his service.
- Redfin Purchaser
Michael Travis is the consummate professional.  He followed the market and called me on two separate occasions to take advantage of record low rates and refinance my house.  Thanks Mike, I'm still sitting on a rate that is the record low for a 30 year fixed.
- Robert W.
Just a note of thanks for the 1.5 years of support to get our loan in place. We feel we have known you for years. You've been absolutely wonderful to work with. That was the best cold call we ever made. Without your help we couldn't have done it.
- K & A
As a top producing real estate agent in Virginia I get approached weekly from every lending agency under the sun, trying to earn my business. I recommend and use David Bridges as my primary lender for 3 main reasons.
Honesty- David does not operate in gray areas. He is truthful and concise with every buyer. There is never a surprise at settlement!
Integrity- David operates at the highest levels of moral and professional ethics. He can be counted on to always choose the more difficult Right Path, than the easy wrong one.
Customer Service- When I put my clients in touch with David, I am always 100% confident that they will be treated with the utmost respect and professionalism, and presented with the absolute best mortgage programs available.
David can Make Things Happen where others lenders fall short!
- Sid S. (Realtor)
Ready to Get Started?
Our friendly and experienced team of mortgage experts are here to help.
Talk to an Expert