Welcome Home
---
At First Heritage Mortgage, we understand that your home represents peace of mind for your family, a sense of community belonging, and in many cases, your most significant financial investment. Work with our team of lending experts for greater simplicity, honesty, and fairness throughout the mortgage process.
A Direct Lender with Expansive Offerings
We go beyond traditional conventional mortgage programs to offer FHA and VA insured mortgages, financing for new construction and second homes, first time homebuyer assistance programs, and more!
See Our Products
Tools and Resources to Help You Get Started
Thinking about buying or refinancing a home? Start here for answers to common questions, helpful tips, and online calculators to help you navigate the mortgage process.
See Our Resources
A Sampling of Our Awards & Honors
---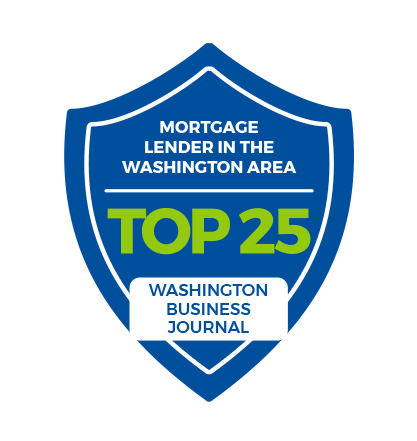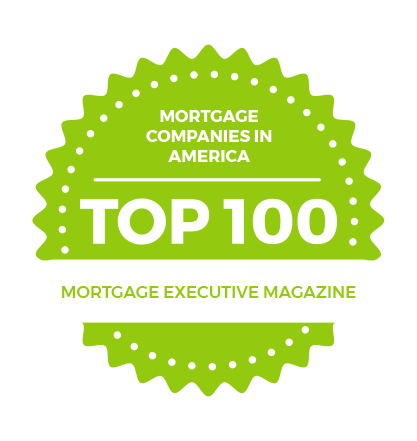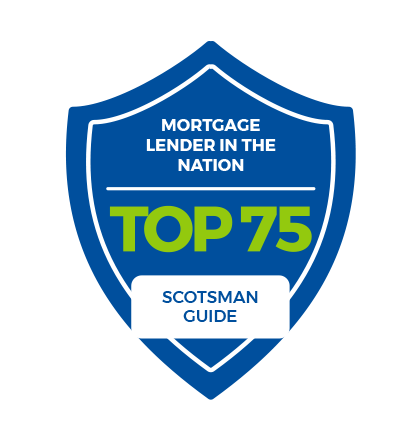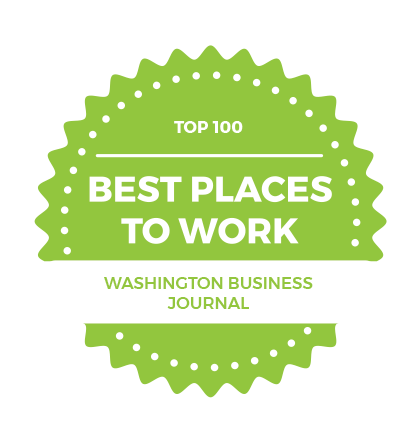 Take It From Our Customers
---
I just want to say thank you for everything you have done for us over this closing and the previous one. I appreciate how patient you were with us and all the hoops we had to jump through to get this house for us. You worked very hard for us and I appreciate that. I have recommended you to a friend of mine who is moving to the area. Again thank you and I wish you the best of luck in your new venture.
- Adam L.
I started my home buying process December 19th 2018 I will be going to closing February 15th. I can't thank Jeffery and the team enough for making this process as easy as it has been. I'm still in shock that I bought my first home. If you are in the market to buy a home give Jeffrey a call you'll be glad you did. He and the team at First Heritage are the best they answered any and all of our questions we had the same day. Jeffrey made sure we were comfortable throughout the whole process by keeping my wife and I updated with each step of the way and what to expect next. I will recommend Jeffrey and First Heritage without a doubt. Thanks again I really appreciate your support throughout the process.
- Aaron D.
Linda and I would like to thank you for your work on our refinance. We have been pleased with the timeliness and trouble free process that occurred. As was the case when we first purchased the home, it was a pleasure doing business with you again.
- Brian & Linda
This is my second home purchase. I worked with Whitney for the first and the experience was so good I chose to work with her again. I'm so glad I did! As always, she was helpful, patient and kind, guiding me through the process.
- Jo-Anne C.
I had such a lovely experience. Buying my first house and all the financial info was slightly overwhelming! Mr. Rider broke everything down for me. He went the extra mile in every area and I had an amazing first time buying experience. Mr. Rider is an outstanding human.
- Brittani H.
Ryan once again has proven and delivered exceptional and seamless experience with my refinance, no reason to go someplace else. Thank you, Ryan!
- Sharlon S.
Thank you so much for all your assistance in my first home buying experience." "I appreciate all the time you spent explaining the process , running specs and doing everything you could do to make my loan go through!
- Caroline B.
My wife is a real estate agent and she always works with David Bridges and his team which is why I got my mortgage loan through his team as well. My wife and I trust David and his team 100% and we know that they will do their best to provide us with the right loan options. We will always work with them for our future purchases as well. David Bridges and his team rock!
- Shaun D.
You will not regret having David Bridges and his team as your lender….hands down! I cannot say enough good things about David and his team. He is genuine and professional, key attributes for this type of business. He is very knowledgeable, gave us great counsel on improving credit, and got us an excellent interest rate in the end. David answered promptly and thoroughly all of my questions, (I had a lot of questions) he makes a gigantic transaction go smoothly! His staff, Elaine and Kim, are equally as courteous and professional, they take you by the hand every bit of the way through the mire of paperwork needed!
- Reuben M.
Excellent service, thank you for your help with everything. It was a pleasure to work with your company.
- Rahul J.
Throughout the entire process, Mariel and her team kept me constantly updated. I was never in doubt as to where we were and what was going to happen next.
- Don W.
When you bring people and money together in a business transaction, sometimes things don't go as planned. To avoid the horror stories that we've all heard before, it takes a professional who not only has product knowledge, but understands the needs of the client first. When you can find a person who has all of these qualities, you will find Ryan King. Working with Ryan was an absolute great experience.
- Richard B.
Phil is incredibly knowledgeable about the loan process and helped choose the loan that would fit best for us. His assistant Vivian was available and responsive at all times.
- Caitlin E.
I was very impressed with Vivian Daniel's professionalism and responsiveness. I submitted an application over 10 months ago while our home was being built. Whenever I had a question, needed more clarity, or simply to weigh options Vivian was always a phone call or email away. Vivian comes highly recommended by our family because of her high job knowledge, customer service, and her ability to relate to customers who don't deal with the mortgage industry every day. She is an asset to your team!
- Zachary M.
I was nervous about working with a different lender other than my credit union, however; Jim was honest with me, informative, and he allowed me to ask the most unique questions, and he answered them with a great sense of confidence. For that, I want to personally thank you Jim for all of your help in securing our loan for our new home. Your organizational skills and thoroughness surpassed my expectations….your professionalism as well as kindness made all of the difference in our interactions with you. My husband and I put our trust in you and you most definitely came through for us considering our circumstances! Thank you for your patience as well as treating us as people rather than just another home loan customer. You stand above the rest, Mr. Boone! Our hats off to you.
- Luisa R.
Tim – Stacy and I would like to take a moment to thank you and your entire team for working with us over the years – this is the third mortgage that we have done with you since we first signed the contract on our primary residence with Stanley Martin in 2010. Through your knowledge of the market and our unique situation (both were clearly required), we are FINALLY able to refinance our condo. While other people may have walked away from a property that was significantly under water, we feel validated that we never missed a payment on the property even though we didnt know when or if we would be able to refinance it. Doing the right thing can pay off – not to mention keep your credit score over 800! I anticipate our family having over $1,000 more a month in light of this refinance. We will continue to recommend you and First Heritage Mortgage to everyone we possibly can!
- Jim & Stacy S.
My husband and I are first-time home buyers and we had a great experience working with Jeffrey and his team. Jeffrey was able to present several scenarios for us and helped guide us in choosing the best option for our financial situation. Jeffrey, Etmar, and Leann were always available to answer any questions we had and kept our realtor in the loop as well. We had a very smooth closing with no surprises so I'm very thankful we had such a great team behind us!
- Carly H.
The mortgage process can be so overwhelming and frustrating but Jeanne made it really digestible and approachable by keeping us in the loop and making us feel like we were her only clients!
Not only is Jeanne incredibly polished, intelligent, professional and just so wonderful and pleasant to work with, but she is just so incredibly skilled at her job. From customer service, to getting us the best product, Jeanne really delivered on every possible expectation. Nothing was too much and we cannot thank Jeanne enough for being so patient with us as we navigated the difficulties of getting qualified for a mortgage.
From the first time I spoke with Jeanne, Jeanne made me feel at ease, making me feel like I was in great hands while making perhaps the biggest purchase of my life. Jeanne literally made our dreams come true and my husband, James, and I cannot thank her enough for helping us attain our little slice of the American Dream. We love our new house and are forever thankful to Jeanne for making it all happen for us– and in such a short amount of time! We will always remember how much Jeanne has done for us.
- Julia and James W.
Jim was very helpful and knowledgeable about the loan process. He was informative about the different loan options we could choose from and always available to answer any questions day or night. He was able to close our loan on our second home in three weeks! He went above and beyond and we would highly recommend him to any and every one.
- Deb & Chris I.
Mike was extremely knowledgeable about the lending process. He helped us lock-in the lowest rate. He was very transparent with everything that we were signing. We were very grateful for Mike's assistance during our home buying process.
- Julia
Ready to Get Started?
Our friendly and experienced team of mortgage experts are here to help.
Talk to an Expert