Welcome Home
---
At First Heritage Mortgage, we understand that your home represents peace of mind for your family, a sense of community belonging, and in many cases, your most significant financial investment. Work with our team of lending experts for greater simplicity, honesty, and fairness throughout the mortgage process.
A Direct Lender with Expansive Offerings
We go beyond traditional conventional mortgage programs to offer FHA and VA insured mortgages, financing for new construction and second homes, first time homebuyer assistance programs, and more!
See Our Products
Tools and Resources to Help You Get Started
Thinking about buying or refinancing a home? Start here for answers to common questions, helpful tips, and online calculators to help you navigate the mortgage process.
See Our Resources
A Sampling of Our Awards & Honors
---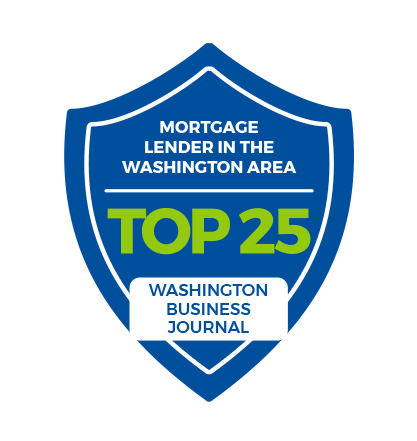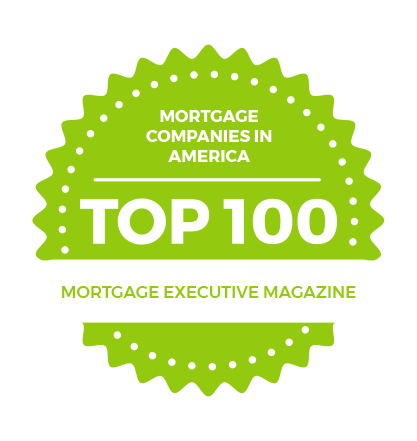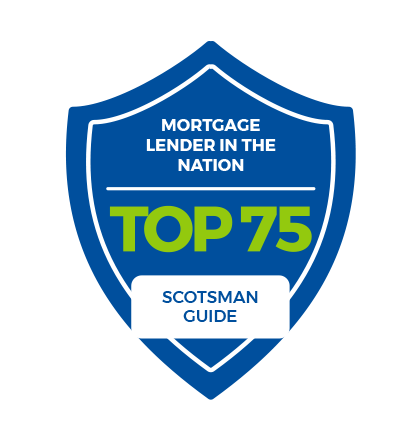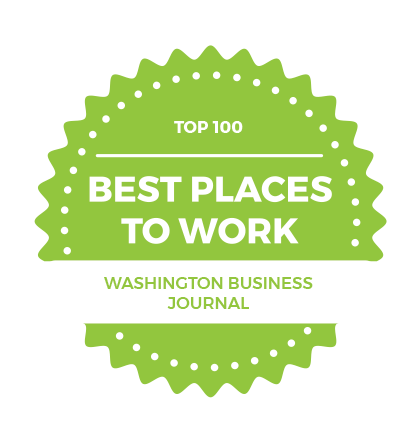 Take It From Our Customers
---
I am a first-time homebuyer and young (26 years old). This was not only my first mortgage, but the first loan I have ever taken out (save for credit cards/student loans). My loan application was a little tricky as I just switched from a 1099 worker to a W2 wage earner two months before my loan closed. Chris and Kiara were there 100% of the time and answered every question I had quickly and let me know ASAP what additional documentation was needed. Not only would I recommend First Heritage, but the dream team of Chris and Kiara was great.
- Maxwell C.
Tom, we want to thank you and all your staff for the excellent service that all of you have provided. As four years ago, you gave us the best available options and definitely you will continue to be our first option in any future mortgage transaction.
- Pedro and Paola
Dave and his entire team were extremely helpful during my first time home buying experience. They answered all of my questions promptly and thoroughly, and I was able to close on the house I wanted within the same month of finding it. Super quick process overall and they made it as stress free as possible. I highly recommend him!
- Caroline C.
Just the fact that you care screams volumes. First I would love to thank you for the amazing experience I had with you, Connie and your team. The level of care I experienced is everlasting. Yes, I'm settling in my home, and today I turned over the keys to my apartment. When I wake up tomorrow morning this will all be real, I'M A HOMEOWNER!!! With the blessings of God and the prayers of my ancestors and this incredible team. I want to thank you so much for everything. Looking back, I sincerely believe you handled my situation the way you would have with a close family member and you didn't know me. I really wish I could tell the world (internet) about my experience. The level of care and professionalism I experienced is LITERALLY, the best I've EVER had (besides Chik-Fil-A lol). Again, thank you for your service, thank you for your patience, thank you for your time.
- Jacquelyn N.
I gave Whitney the highest possible marks in all phases, not to be nice, but because she earned them. She led us through what I considered to be a MAZE of requirements, questions that baffled me, and some that out right frustrated me from the Underwriters. She was patient and thoroughly understood and was empathetic to my frustrations and feelings. Would I recommend her, you bet, to VA or any other home loan seekers. If we ever for whatever reasons go through this process again, she will be the first person we contact.
- Phillip C.
My wife and I were a little intimated by buying a home in the metro D.C. market due to the home prices in the area. David did a great job and breaking everything down for us piece by piece to ensure we had the financial information we needed to make a sound decision on whether or not to buy. It was an excellent experience and I am happy we chose David to finance the purchase of our home here.
- Robert M.
I truly appreciated the personable approach that Phil and his team established and maintained throughout the process. Being that all communication was over the phone and through e-mail, it is profound that I feel I have come to actually know the team, and found their communications always clear, supportive and respectful. Truly Professional.
- John A.
My wife is a real estate agent and she always works with David Bridges and his team which is why I got my mortgage loan through his team as well. My wife and I trust David and his team 100% and we know that they will do their best to provide us with the right loan options. We will always work with them for our future purchases as well. David Bridges and his team rock!
- Shaun D.
Extremely knowledgeable, professional team who are very easy to contact at any time with questions, concerns, etc. I would absolutely recommend Brad McGehee and First Heritage to anyone looking to purchase or refinance. Wish I had found them sooner!
- Douglas L.
Tim – Stacy and I would like to take a moment to thank you and your entire team for working with us over the years – this is the third mortgage that we have done with you since we first signed the contract on our primary residence with Stanley Martin in 2010. Through your knowledge of the market and our unique situation (both were clearly required), we are FINALLY able to refinance our condo. While other people may have walked away from a property that was significantly under water, we feel validated that we never missed a payment on the property even though we didnt know when or if we would be able to refinance it. Doing the right thing can pay off – not to mention keep your credit score over 800! I anticipate our family having over $1,000 more a month in light of this refinance. We will continue to recommend you and First Heritage Mortgage to everyone we possibly can!
- Jim & Stacy S.
Amazing work and professionalism throughout the whole process Samantha and Jennifer were extremely responsive and made a major life decision easy and very feasible. I would use them and recommend to my colleagues 10x over!
- Talia B.
I worked with Mike Filan and Sarah A. This was my first time buying a home, and I was both terrified and clueless. They were knowledgeable, empathetic, patient, and clear educators of this process. They made me feel safe and comfortable. There were people warning me of how emotionally exhausting this process was going to be. Fortunately, thanks to Mike and Sarah, my experience was AMAZING!!!
- Gina O.
I would like to say thank you to you and your team for all your assistance throughout my home buying process. Your team have been amazing and made this a stress free process for me. I will be sure to recommend your services to others. Thanks  again for all the hard work your team did!
- Rosebery P.
My client was slow in responding to requests for documentation and the First Heritage team diplomatically worked with her to get everything needed in time.
- Tammi C. (Realtor)
We cannot say enough good things about Mike. If you are looking to refinance or buy a home, I HIGHLY recommend him.
- Katie & Brad P.
Last year, I attended a first time home buyer seminar. Jeffrey Neilsen was the guest speaker. He explained the entire loan process in clear, concise language. He patiently answered everyones questions. When I was ready to purchase a home, I knew I only wanted him as my lender. He, and his wonderful team, once again held my hand through the entire process. My nervousness went away, because I knew I was in good hands. Their professionalism, and immediate responses to any and all questions I had, were stellar. Jeffrey even helped me secure a realtor, that I was comfortable with. Between Jeffrey and the realtor, I felt like family was helping me through this journey. It was a pleasure working with the First Heritage Mortgage team!
- Stacey P.
This was our 5th home purchase. Without question, Scott at First Heritage was the BEST mortgage broker we have ever worked with. He was attentive, thorough, and always available, either by text, email, or phone, to answer any questions we had. Financing a home has become such a difficult process now and Scott was a true partner with Sheri and me to make it as easy and seamless as possible. I have already recommended him to others.
- Jeff and Sheri G.
Tom, words cannot express my gratitude for all the help you rendered! I appreciate it all! ☺ It was a pleasure!
- Tochi
Chris Kelly helped me and my wife when we refinanced our home a few years ago. We are talking to him again about a new path for our family. We've worked with other companies and mortgage consultants in the past, but were frankly worn out too soon by their inability to guide us through the process. They lacked enthusiasm and had a slow-to-get-back-to-us character. Chris Kelly is COMPLETELY DIFFERENT. He is responsive, patient, and highly organized. He genuinely wants to guide people through the process, understand where they are coming from and their goals, and offer options and solutions that work. He puts everything in easy-to-follow terms and is willing to address every question and concern that may surface. I cannot recommend anyone higher than Chris Kelly. Contact Chris and see for yourself.
- Ephraim H.
Linda and I would like to thank you for your work on our refinance. We have been pleased with the timeliness and trouble free process that occurred. As was the case when we first purchased the home, it was a pleasure doing business with you again.
- Brian & Linda
Ready to Get Started?
Our friendly and experienced team of mortgage experts are here to help.
Talk to an Expert