Welcome Home
---
At First Heritage Mortgage, we understand that your home represents peace of mind for your family, a sense of community belonging, and in many cases, your most significant financial investment. Work with our team of lending experts for greater simplicity, honesty, and fairness throughout the mortgage process.
A Direct Lender with Expansive Offerings
We go beyond traditional conventional mortgage programs to offer FHA and VA insured mortgages, financing for new construction and second homes, first time homebuyer assistance programs, and more!
See Our Products
Tools and Resources to Help You Get Started
Thinking about buying or refinancing a home? Start here for answers to common questions, helpful tips, and online calculators to help you navigate the mortgage process.
See Our Resources
A Sampling of Our Awards & Honors
---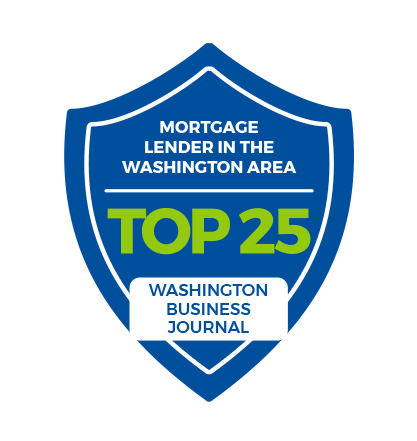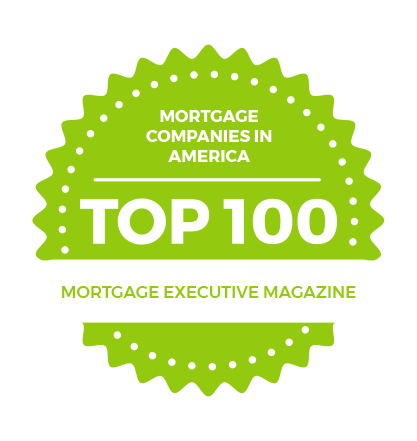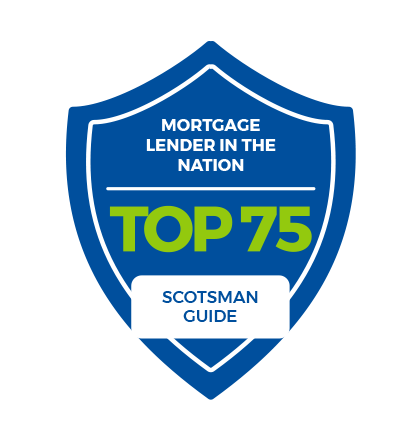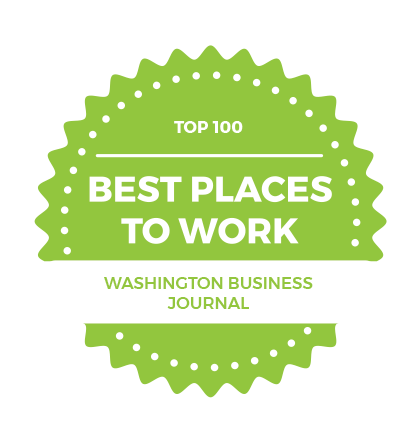 Take It From Our Customers
---
Liz is awesome.  She answers my questions and makes sure I understand the process.  I've shopped rates and never been given a better rate or better customer service than what I've received from Liz.
- Jason T.
I was so lucky to have Ana as my mortgage loan officer, because she is very knowledgeable, very patient and as a first time buyer I had so many questions and doubts but she took the time to explain every single step and to answer every question I had. The loan process was smooth and it was done in a timely manner. I highly recommend Ana as a mortgage loan officer. When is time to refinance, I will definitely go back to her.
- Zillow
Rob and his team were great to work with. They were always prompt to respond, explained the documentation well and gave plenty of reminders as to what information they needed. If questions came up regarding the loan or related documents, they were there to answer questions and give directions on fulfilling the requirements for obtaining the loan. They were instrumental in closing the loan/home purchase promptly.
- William H.
Mike was extremely knowledgeable about the lending process. He helped us lock-in the lowest rate. He was very transparent with everything that we were signing. We were very grateful for Mike's assistance during our home buying process.
- Julia
My husband and I had a question regarding the VA loan before we decided on a lender, so we called Michael. It was on a Sunday and he answered the phone!! The fact that he was available to answer our question on a Sunday and that we couldn't call the other lender outside of business hours was the deciding factor for us. I really liked how responsive he was.
- Samirawit H.
Big shout out and thanks to our lender Mike Filan for everything he does for our team! He helped a couple and their parents with the purchase of their new homes. Their parents were moving into the area and they all wanted to live in the same neighborhood. At the last minute, the parents' lender was not able to provide a loan and Mike took over. He was able to provide the loan in 8 days! This is just amazing and is why I will always recommend him to my buyers.
- Casey S. (Agent)
After comparing with over 5 lenders, we settled on First Heritage Mortgage based on the outstanding interest rate and closing fees. Thank you so very much for all of your help in securing our loan for our new home. You were organized, thorough, and professional, as well as caring which made all of the difference in our interactions with you. You were completely upfront about the costs and whether the deal made sense financially. I really appreciate everything Mr. Kinne did for my husband and I to finance our mortgage. We will certainly contact Mr. Kinne for our next loan and we will not hesitate to recommend him to our friends.
- Shahla M.
This was our 5th home purchase. Without question, Scott at First Heritage was the BEST mortgage broker we have ever worked with. He was attentive, thorough, and always available, either by text, email, or phone, to answer any questions we had. Financing a home has become such a difficult process now and Scott was a true partner with Sheri and me to make it as easy and seamless as possible. I have already recommended him to others.
- Jeff and Sheri G.
Your side always functions so smoothly & quietly that it has become the norm for you & your team to hit snags or issues & just get them settled or done as if no big deal. Trust increases each time we hand off a new loan prospect to you!
- Rick W. (Realtor)
Tim – Stacy and I would like to take a moment to thank you and your entire team for working with us over the years – this is the third mortgage that we have done with you since we first signed the contract on our primary residence with Stanley Martin in 2010. Through your knowledge of the market and our unique situation (both were clearly required), we are FINALLY able to refinance our condo. While other people may have walked away from a property that was significantly under water, we feel validated that we never missed a payment on the property even though we didnt know when or if we would be able to refinance it. Doing the right thing can pay off – not to mention keep your credit score over 800! I anticipate our family having over $1,000 more a month in light of this refinance. We will continue to recommend you and First Heritage Mortgage to everyone we possibly can!
- Jim & Stacy S.
We highly recommend Mike. He has helped us on many occasions and we've saved quite a bit of money. He is a very honest man that would work for your best interest. Give him a call.
- Sal & Marilyn G.
Paul is extremely professional and responsive. I was able to reach Paul via email and his cell phone – something I really appreciate. Paul was instrumental in getting my loan through the gauntlet and to closing. I hope to do business with him again in the future and would recommend him to anybody looking for a loan – especially a renovation type loan.
- Jason T.
I worked with Mike Filan and Sarah A. This was my first time buying a home, and I was both terrified and clueless. They were knowledgeable, empathetic, patient, and clear educators of this process. They made me feel safe and comfortable. There were people warning me of how emotionally exhausting this process was going to be. Fortunately, thanks to Mike and Sarah, my experience was AMAZING!!!
- Gina O.
The experience I had with Aaron and his team at First Heritage Mortgage was "First Rate"! The loan process was seamless and quick and being able to get almost 90% of all of the required documents signed online was a breeze. Everyone was very courteous and professional. I will definitely be referring everyone I know to First Heritage and will use them again in the future!
- Edwin N.
We have used Rob McElroy for now, our second home purchase. Rob and his team were incredibly responsive, detailed and thorough. Rob was always available for any questions and reviewed all options with us. He was so helpful and we always felt more comfortable after speaking with him in what can be a very stressful situation. We recommend Rob to all of our friends and will continue to work with him for all future needs.
- Sarah M.
Aaron Simmons was very helpful in assuring I understood how the process worked, the do's and don'ts, what to avoid, and what to expect with each step leading to closing. I highly recommend the services of Mr. Aaron Simmons of First Heritage Mortgage.
- The Hymes Family
My experience with the First Heritage team has been incredible and as pleasant as getting a mortgage could possibly be.
- Robert R.
Jeffrey Neilsen & FHM made us feel comfortable in the mortgage loan process. We were presented with two options, laid out in detail, as well as a few comparisons. The two options were very easy to understand…there were no ambiguity (double-talk and hidden fees). Each request was precise and succinct whereas we were able to anticipate the next step. Therefore, making the loan process smooth with nominal stress. The whole team were very professional and personable. I would highly recommend FHM to anyone that is looking for a mortgage lender that offers great loan options, knowledgeable, professional, friendly, and customer focused.
- T. Stovall
Brad McGehee and his staff are top notch! They were recommended by close friends of ours. Brad, Samantha, and Sherry went the extra mile to guide us correctly through the loan process. There were some hurdles, but they took them in stride and kept focused on us and getting our loan set. I will recommend them to anyone that is looking to purchase a home. Thank you Brad, Samantha, and Sherry for helping us get our mountain dream home!
- Jim & Tiffany C.
This was by far the easiest purchase thanks to the amazing team. Rates were good, process was fast, but the service beat any bank that I have previously dealt with, in orders of magnitude! Bernadette Richard was fantastic. Made the process very easy.
- Scott T.
Ready to Get Started?
Our friendly and experienced team of mortgage experts are here to help.
Talk to an Expert