Your Path to Happy Homeownership Starts Here
Whether you're ready to start your mortgage journey or still thinking about taking the first step, we're here to help. Work with our team of trusted mortgage advisors for the guidance you need to achieve your homeownership goals.
Meet Our Team of Mortgage Experts
A Sampling of Our Awards & Honors
---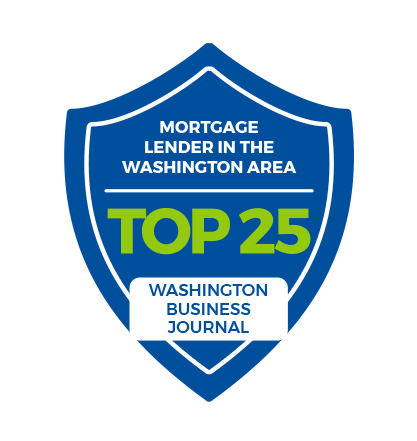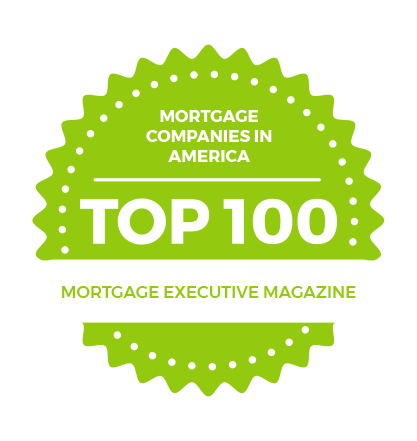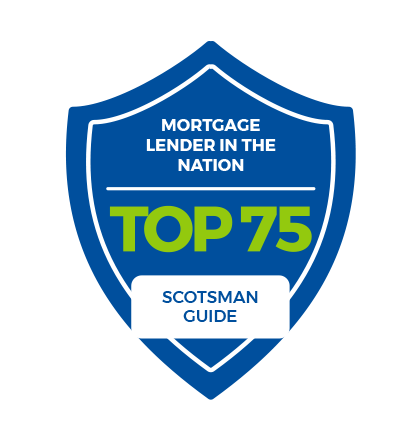 Take It From Our Customers
---
I have had a great experience working with Jeffrey Neilsen and his team. Unlike some other loan officers with whom I had communicated before I found Jeffrey, he volunteered very important information that helped me understand the advantages of the VHDA loan, as well as informed me about an additional governmental program (a mortgage credit certificate) which will help me save money in the years to come. In addition, he and the members of his team were always available to answer my questions in person or over the phone. Last but not least, they met all deadlines, which enabled me to move during my vacation and gave me time to unpack. I recommend Jeffrey and his team without any hesitation to anyone considering buying a home, and, especially, to those with a limited income. He will readily and generously provide information about available governmental programs to help out those in need.
- Julia M.
I gave Whitney the highest possible marks in all phases, not to be nice, but because she earned them. She led us through what I considered to be a MAZE of requirements, questions that baffled me, and some that out right frustrated me from the Underwriters. She was patient and thoroughly understood and was empathetic to my frustrations and feelings. Would I recommend her, you bet, to VA or any other home loan seekers. If we ever for whatever reasons go through this process again, she will be the first person we contact.
- Phillip C.
We have been in our first house for a year. As we count our blessings we remember you and all your help through the home buying process. Thank you for helping us last year. We are so happy in our home.
- Paul & Erin
I couldn't be happier with Scott and his team. Scott went above and beyond at our first meeting explaining everything about the process to us as first time home-buyers – and answering every one of my questions. From there we were in the hands of his capable team who were responsive, organized and very friendly – and Scott was always available if we needed anything. It was obvious this team has a wealth of experience and had some great tools that made the whole process easier including online signatures for most documents and a secure transmittal system for important documents you wouldn't want in your regular email. In summary, great team, great process and great support along the way. I will definitely be recommending FHM.
- Trevor W.
Jeffrey and his team are AMAZING!! From the moment I spoke to Jeffrey I felt a sense of honesty. He is highly professional, extremely knowledgeable, and responsive. We put our trust in Jeffrey and he most definitely came through for us. We can't thank him and his team enough for their patience as well as treating us as people rather than just home loan customers. Jeffrey most definitely stands above the rest and I will recommend him to every person I know who is in need of financing.
- Amy Y.
I have worked with Brad McGehee and First Heritage previously and therefore I am a repeat customer. The process was extremely well organized and painless. In todays financial climate, loan processing has become an epic paper chase. Brad and his team made the process understandable and manageable. More importantly, I felt that my best interests were the priority and that First Heritage was trying to solve my problems/achieve my goals and not trying to maximize their financial gain.
- Ken T.
We were uncertain of our financing options when it came to our second mortgage. Jake was not only extremely helpful, he was thorough. We feel like we made the right decision for our family, because we were informed of all of our options. If you are looking for a lender who will engage 100% with your home process, Jake is your guy.
- Aaron H.
The mortgage process can be so overwhelming and frustrating but Jeanne made it really digestible and approachable by keeping us in the loop and making us feel like we were her only clients!
Not only is Jeanne incredibly polished, intelligent, professional and just so wonderful and pleasant to work with, but she is just so incredibly skilled at her job. From customer service, to getting us the best product, Jeanne really delivered on every possible expectation. Nothing was too much and we cannot thank Jeanne enough for being so patient with us as we navigated the difficulties of getting qualified for a mortgage.
From the first time I spoke with Jeanne, Jeanne made me feel at ease, making me feel like I was in great hands while making perhaps the biggest purchase of my life. Jeanne literally made our dreams come true and my husband, James, and I cannot thank her enough for helping us attain our little slice of the American Dream. We love our new house and are forever thankful to Jeanne for making it all happen for us– and in such a short amount of time! We will always remember how much Jeanne has done for us.
- Julia and James W.
This was my first time having such a smooth refinance experience. Ryan was very responsive and experienced. He considered all my requirements. I would recommend him to my friends.
- Refinance Customer
When you bring people and money together in a business transaction, sometimes things don't go as planned. To avoid the horror stories that we've all heard before, it takes a professional who not only has product knowledge, but understands the needs of the client first. When you can find a person who has all of these qualities, you will find Ryan King. Working with Ryan was an absolute great experience.
- Richard B.