Welcome Home
---
At First Heritage Mortgage, we understand that your home represents peace of mind for your family, a sense of community belonging, and in many cases, your most significant financial investment. Work with our team of lending experts for greater simplicity, honesty, and fairness throughout the mortgage process.
A Direct Lender with Expansive Offerings
We go beyond traditional conventional mortgage programs to offer FHA and VA insured mortgages, financing for new construction and second homes, first-time homebuyer assistance programs, and more!
See Our Products
Tools and Resources to Help You Get Started
Thinking about buying or refinancing a home? Start here for answers to common questions, helpful tips, and online calculators to help you navigate the mortgage process.
See Our Resources
A Sampling of Our Awards & Honors
---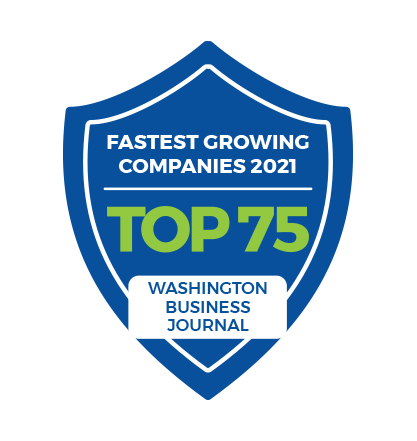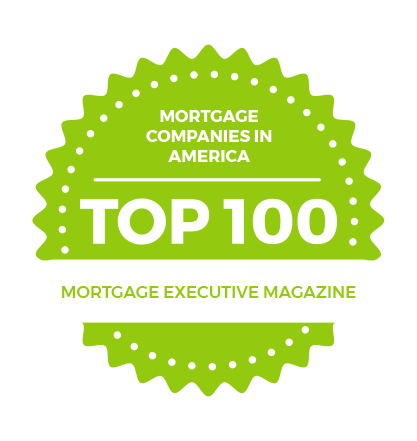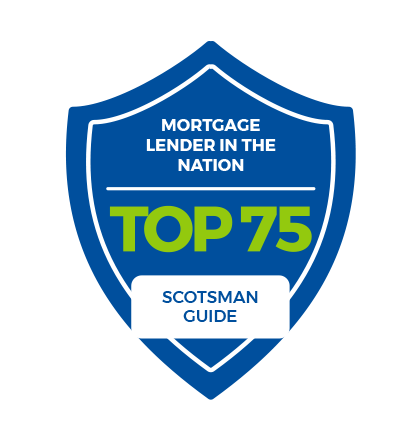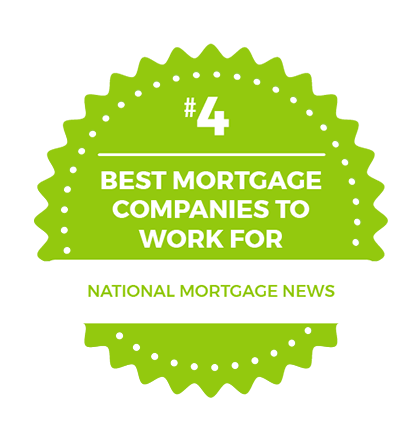 Take It From Our Customers
---
Paul is extremely professional and responsive. I was able to reach Paul via email and his cell phone – something I really appreciate. Paul was instrumental in getting my loan through the gauntlet and to closing. I hope to do business with him again in the future and would recommend him to anybody looking for a loan – especially a renovation type loan.
- Jason T.
I got a loan through Ms. O'Meara and it was a pleasure to deal with her. She was very professional but was able to make it a delightful personal experience as well. I would gladly use her services again if I had a chance at my next home purchase.
- Fadi T.
When I think of Jeff and Mirela, two words come to mind, "Miracle Workers". My dreams of owning a home again came to a screeching halt two years ago due to high student loan debt. In fact, after being turned away by many lenders who were not willing to take the challenge of working around my student loan obstacle, I simply resolved to renting for the rest of my life. Then, by what seemed an answer to a prayer, God connected me with Jeffery, who at the outset recognized my student loan challenges. Nevertheless, he was willing to invest the extra time and energy to make my homeownership dream a reality. Because of their dedication and commitment to making the impossible possible, I can proudly say that I am once again a homeowner. I will definitely recommend this team a zillion times over. Thanks again to Jeff and Mirela for going beyond and above and allowing yourselves to be used by God as mountain movers in my quest to owning a home!!!
- Ngozi G.
Bravo to Whitney! She was the most communicative and organized person we dealt with throughout the entire process.
- Max & Margaret I.
I was impressed that there were no "last minute" surprises. Having closed on several other properties where that occurred, I kept waiting for something like that to happen here. And it never did. Things happened when they were scheduled to happen and without any incident. It was a very smooth transaction.
- Keith B.
Everyone I dealt with during my loan application and processing was professional, knowledgeable, thorough, courteous and responsive. I had a great overall experience with FHM and would readily recommend it to others.
- Anastasia H.
Liz is awesome.  She answers my questions and makes sure I understand the process.  I've shopped rates and never been given a better rate or better customer service than what I've received from Liz.
- Jason T.
The experience I had with Aaron and his team at First Heritage Mortgage was "First Rate"! The loan process was seamless and quick and being able to get almost 90% of all of the required documents signed online was a breeze. Everyone was very courteous and professional. I will definitely be referring everyone I know to First Heritage and will use them again in the future!
- Edwin N.
Excellent service, thank you for your help with everything. It was a pleasure to work with your company.
- Rahul J.
I reached out to James a few years ago to get advice on a sale that went bad and he advised me on what I need to do to get approved. He was right on with his recommendations. Fast forward to a few weeks ago. I saw a house and needed an approval letter. I got it the day I saw the house. Once we saw the house we fell in love. We put the offer in the next day. James was on it and helped the process move fast and efficient. He was communicating with us daily with all the paperwork. Took time out to explain things to us when we had questions. And trust me, I had a lot of questions. He gave us different loan scenarios so we could compare our options. So informative. During the process of closing, if I had any questions signing the paperwork, or before and during the signing, he was practically there night and day. Really saw it to the end. I would recommend James and his company as a lender.
- Angelita G.
Worked with many loan officers and Scott Kinne is definitely in the top percentile. He is very knowledgeable, patient, and sets expectations early so there are no surprises throughout the loan process. Easy to contact. Highly recommended for any homebuyer.
- Johnny J.
The entire staff was extremely kind and professional. I could reach out to them at any time of the day and always received prompt and timely answers to my questions. This was my first mortgage, and I will definitely come back to them in the future!
- Clinton B.
We were uncertain of our financing options when it came to our second mortgage. Jake was not only extremely helpful, he was thorough. We feel like we made the right decision for our family, because we were informed of all of our options. If you are looking for a lender who will engage 100% with your home process, Jake is your guy.
- Aaron H.
After comparing with over 5 lenders, we settled on First Heritage Mortgage based on the outstanding interest rate and closing fees. Thank you so very much for all of your help in securing our loan for our new home. You were organized, thorough, and professional, as well as caring which made all of the difference in our interactions with you. You were completely upfront about the costs and whether the deal made sense financially. I really appreciate everything Mr. Kinne did for my husband and I to finance our mortgage. We will certainly contact Mr. Kinne for our next loan and we will not hesitate to recommend him to our friends.
- Shahla M.
I'm a Veteran that just refinanced…My loan officer Christian was great…Everything went smoothly and promptly on time. Very easy process he was great. I'm sending more Veterans to him for their home refinancing. Great rate for Vets….Thank you Christian!
- Darryl E.
I had a great experience with Rob and his team. The loan process was seamless, and could not have been better. The team was professional, courteous, and very responsive. I would highly recommend the team to anyone. I will also use them in the future.
- Mohammed R.
Rob and his team were great to work with. They were always prompt to respond, explained the documentation well and gave plenty of reminders as to what information they needed. If questions came up regarding the loan or related documents, they were there to answer questions and give directions on fulfilling the requirements for obtaining the loan. They were instrumental in closing the loan/home purchase promptly.
- William H.
Ryan was very easy to work with. He was responsive and courteous. Ryan answered all the questions I had with care and respect. I would definitely recommend Ryan to my friends and family.
- Stephanie S.
I just wanted to take a moment to say "THANK YOU"!! You and your team made the purchase of my new home an easy and pleasant experience. Every step went smoothly! This speaks to the excellent job you and every member of your team perform on a daily basis. Although I know you and your team handle multiple loan processes on any given day, I felt that every member of your team was always available to assist me at any given time with any questions that I may have had. You have the best loan processing team!!!
- Tammy T.
Every settlement is special to me, and I'm always so happy for our clients. It takes a team effort, and I'm so grateful for each of you and your unique gifts. All our gifts work together to benefit the people we serve. As a minority, I'm sensitive to the reality that homeownership wasn't always possible for people like me. Barriers to homeownership go far beyond access to funds. It's deep-rooted in education, access, rights, and money just to name a few. I wanted to share with you that Lashawnna is the very first person in her family to ever own a home. It was a very emotional experience for her. They both were really in a state of disbelief. It was really a blessing to be a part of this moment with them. Thank you for being awesome!
- Errin S., Realtor
Ready to Get Started?
Our friendly and experienced team of mortgage experts are here to help.
Talk to an Expert