Introduction of New Role Marks Tremendous Growth for Company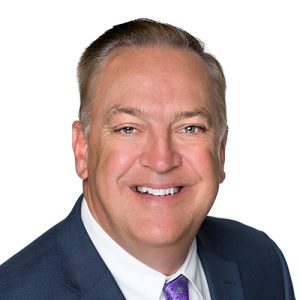 First Heritage Mortgage, LLC (FHM) has named Phil Denfeld as its first Executive Vice President of Corporate Operations. In his new role, which comes as a promotion, Denfeld will focus on ways to evolve the company as technology advances the mortgage industry, in addition to continuing his direction of the company's builder relationships.
In his prior role as Senior Vice President, Director of Builder Relations, Denfeld led The Phil Denfeld Team with a top-producing book of origination business, served as the primary liaison between FHM and its builder partners, and was instrumental in a wide range of other activities focused on corporate growth.
"I want to thank Phil for all his originating success over the years and his genuine pursuit of always putting FHM first and helping us grow and mature since joining us almost 20 years ago." Alex Wish, President of FHM, said. "I look forward to having Phil focused full-time on the growth and development of FHM."
Denfeld joined FHM as a Loan Officer in 2001, and has since helped more than 1,800 families into their homes and originated over $750 million worth of mortgage financing. During his time at FHM, he has spearheaded the testing and implementation of an entirely new corporate business system, created the closing cost toolkit used by many FHM Loan Officers to generate client loan scenarios, and played an integral role with the company's successful growth into the Charlottesville, VA, Richmond, VA, and Raleigh, NC territories.
In 2014, Denfeld introduced the Miracle Lender Program, which has contributed nearly $200,000 to Children's Miracle NetworkTM hospitals. Most recently, he implemented the company's first mobile application, LoanNowSM by First Heritage Mortgage, which creates a seamless home financing process for borrowers, agents, and loan officers.
"I am excited to expand on the role I've been transitioning to for the last few years," said Denfeld. "As FHM's first EVP of Corporate Operations, I look forward to helping lead the company forward through the changing mortgage environment and finding new ways to benefit our employees, customers, and partners alike."