Toys and treats aren't the only items you can spoil your pet with. From cozy beds to multi-purpose wall hangers, you can pamper your furry friend and spruce up your home at the same time. Here are 5 DIY projects that will make your pet feel right at home.
1. Raised Feeding Station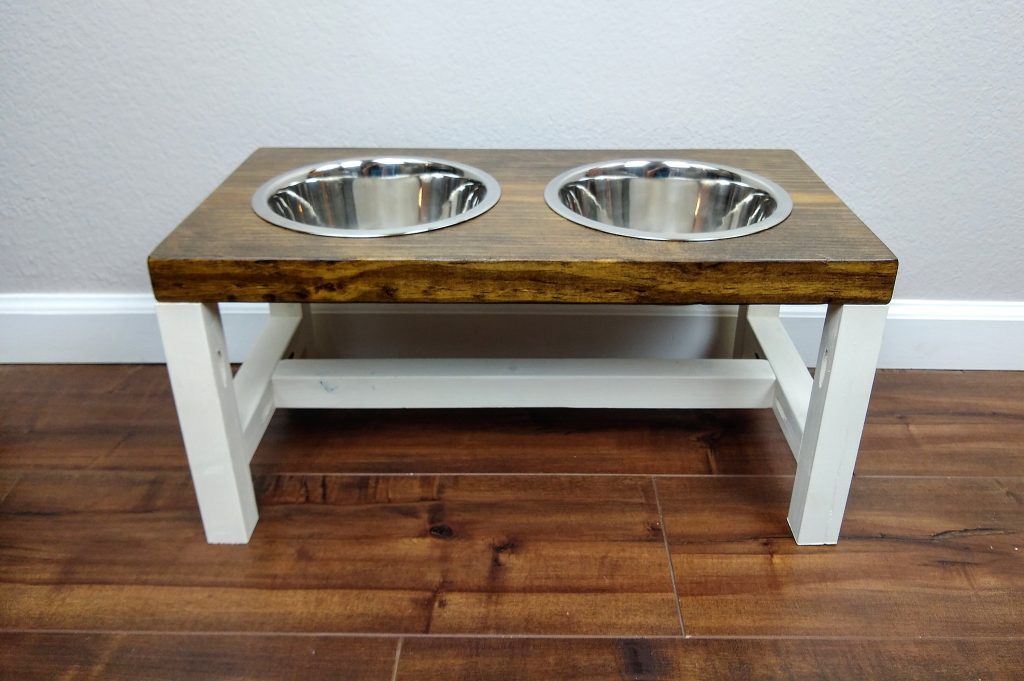 A raised feeding station is the perfect project to give your pet a stylish and functional dining experience. Spruce it up with a nice placemat underneath to minimize crumbs and keep the feeder from moving around. Not only are raised feeders easily customizable, but they also have great health benefits for your furry friend. The elevated feeder helps improve comfort while eating (especially if they have back, neck, or joint problems), ease of swallowing, and slows down fast eaters.
Click here for a step-by-step tutorial and list of materials to create a raised feeding station for your pup.
2. Multi-Purpose Wall Organizer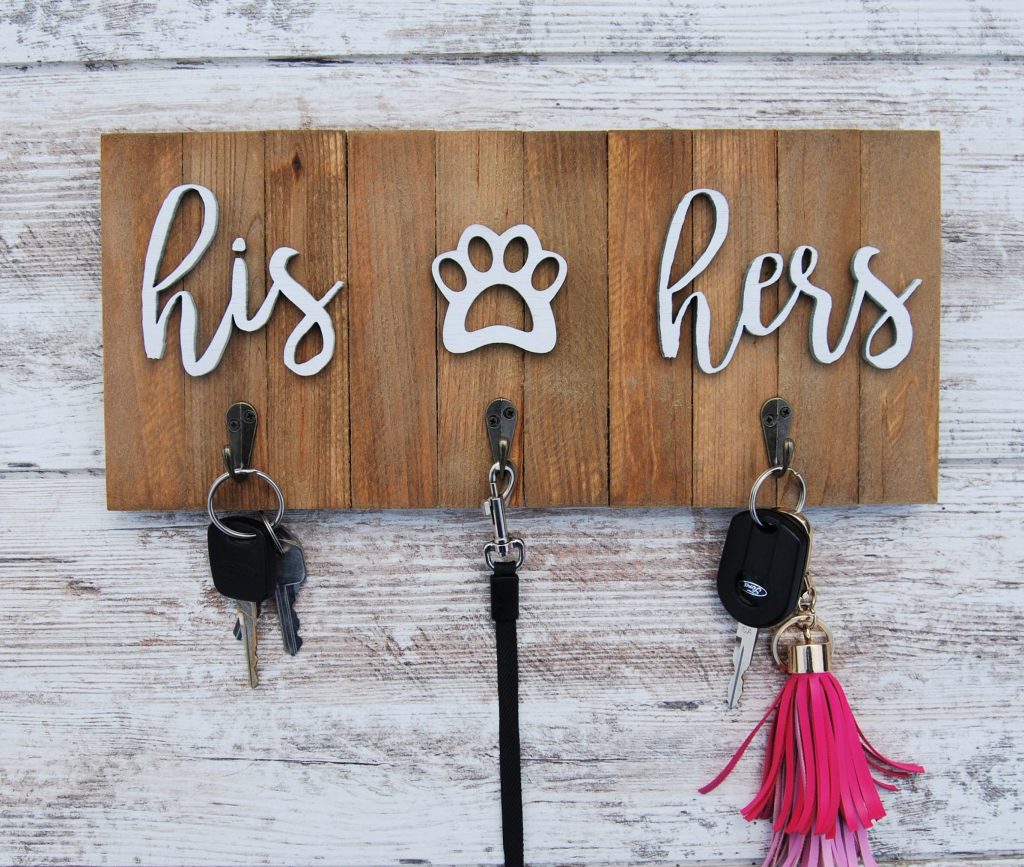 If you've ever spent way too much time searching for lost collars, leashes, or keys, a multi-purpose wall organizer may be your perfect solution. Keep all those items in one tidy spot near the door so both you and your pet can get out and about more efficiently. The organizer can hold anything from car keys to a jar of treats!
Click here for a wall organizer DIY project to create for your pet.
3. Decorative Bed
Make your dog feel cozy with a comfy and inexpensive bed that matches the overall aesthetic of your home. Customize the bed by choosing fabric that matches the style of the room and your pet's personality. Upcycle with items you may have thought were going in the trash like palettes, wine crates, or picnic baskets.
Click here for some creative DIY beds that both you and your pet will love.
4. Stylish Toy Basket
Every good pet deserves to be spoiled with endless toys. The only problem is they usually end up scattered all over the house. Keep your pet organized with a basket designated for all their favorite toys! Rather than going out and purchasing a toy basket, you can try reusing old items in your house like wicker baskets, laundry baskets, or tin bins. You could even try personalizing the basket with stenciling their name or stamping their paw print on it.
Click here for an instructional DIY toy basket project.
5. Scratching Post
Train your kitten to avoid scratching your precious furniture with a DIY scratching post. This simple item is beneficial for your cat because they provide destressing activity while giving them something to attach to in the home. Cat scratchers are simply carpet attached to a wooden or cardboard post, but oftentimes they can be wildly expensive. On top of that, finding a scratching post that fits perfectly with your home can also be tough – so why not do it on your own? With under $10 you can put together a scratching post of any shape or size for your pet.
Click here to create the scratching post of your cat's dreams.
Spending a little time on small projects can make your pet happy and more comfortable as well as amp up the style in your home. When you DIY you are sure to save money and add your own personal touch to items you might usually buy at the store – plus you'll feel great when your furry friend falls in love with your new projects.
This is not financial management advice. Please consult your financial advisor for financial management advice. The included content is intended for informational purposes only and should not be relied upon as professional advice. Consult with a finance professional for tax advice or a mortgage professional to address your mortgage questions or concerns. This is an advertisement. Prepared 4/23/2019.