When it comes to decorating a home, it can be incredibly overwhelming with all the design directions you can go – especially when choosing colors. Having a color palette selected is important because it helps creates harmony, balance, and can even impact your mood!
To make your life much easier, you may consider using the 60-30-10 color rule when choosing a color scheme for a room. Once you have your colors picked out, you can begin accumulating different pieces that will create a cohesive look in your room without being too excessive or bland.
What is the 60-30-10 Rule?
In a nutshell, the 60-30-10 rule is a three-color palette for a room that achieves a balanced look and feel. It is not a precise formula that you must stick to, but simply an easy-to-approach decorating guideline that designers often use.
• 60% is the main color for your room – it is usually the dominant wall color, large furniture pieces, and area rug
• 30% is the secondary color that you want to help give the room interest – it can be bright accent furniture pieces, lighting, or even an accent wall
• 10% is the accent color that help make the room "pop" – you can showcase it with accessories, textiles, or fabrics/textures
How Do I Use the 60-30-10 rule?
If you are having a hard time picking your colors, most people tend to stick to their 60% as a simple neutral color – think white, grey, and creamy colors. This way your secondary color can be your favorite color, or a color that you know you already have a lot of!
For example, this room is 60% white, 30% hues of orange, and 10% black. The room is minimalistic and simple, but playful with the pop of orange. You don't need to stick to the same hue of color every time. This room uses the wooden accents as a lighter hue of the orange.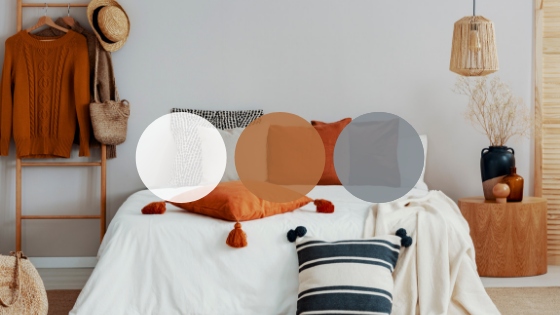 Don't be scared to make a bold dominant color choice! Take the room below for example – they used 60% hues of green, 30% white, and 10% brown/beige. To brighten up the room and ensure that the dark green doesn't take over the room, they used light accent colors like white and beige that add great dimension to the overall look.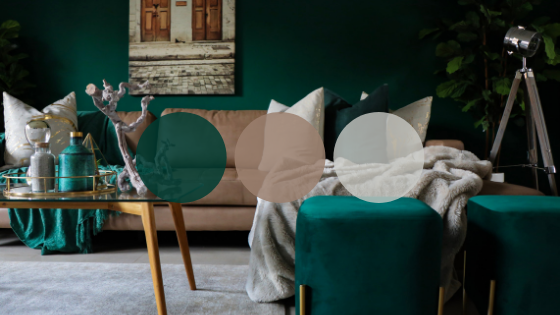 If you're more into dark colors, but still want a bright, open room – the 60-30-10 rule works great to achieve a happy medium between the two! In order to balance out the black, the room above used white as both secondary and an accent color. They also added 10% wood texture to the place that also helps balance out the two contrasting colors to create more texture.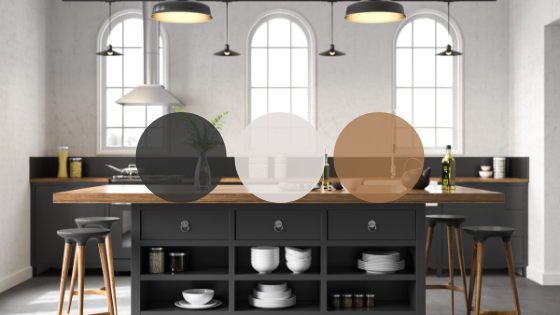 If you're new to decorating a home or just want to give a few rooms a makeover, it might be a good idea to keep the 60-30-10 rule in mind. Once you start picking up on visual weight and color proportions, you can begin creating your own decorating formula! Take a shot at breaking the rules and finding a balance that displays your personality and style.
This is not financial management advice. Please consult your financial advisor for financial management advice. The included content is intended for informational purposes only and should not be relied upon as professional advice. Consult with a finance professional for tax advice or a mortgage professional to address your mortgage questions or concerns. This is an advertisement. Prepared 7/11/2019.