Living rooms are where most of us spend time relaxing or gathering with family and guests, making them one of the most-used rooms in our homes. If you've ever felt like your living space was small, and wished it was larger, this post is for you!
While smaller living rooms offer plenty of benefits, they can leave you feeling confined at times. The good news is that with a few changes, you can make your living room area feel larger than it is. Here are our five favorite tips to help get the most of a small living space and make it feel roomier.
Use Hidden Storage
One of the main reasons a living room can feel small is because of clutter. It's okay, we've all been there, sometimes stuff can just begin to accumulate in our homes. When this happens, it can leave your space feeling jumbled and cramped. You can combat this problem by adding furniture that doubles as storage.
Multi-use coffee tables are one of the best options when it comes to having an easy space for tidying your things. An upholstered storage ottoman can be used as both a storage unit and a seating area. Other popular storage ideas can be side tables with drawers and hollow benches with removable tops.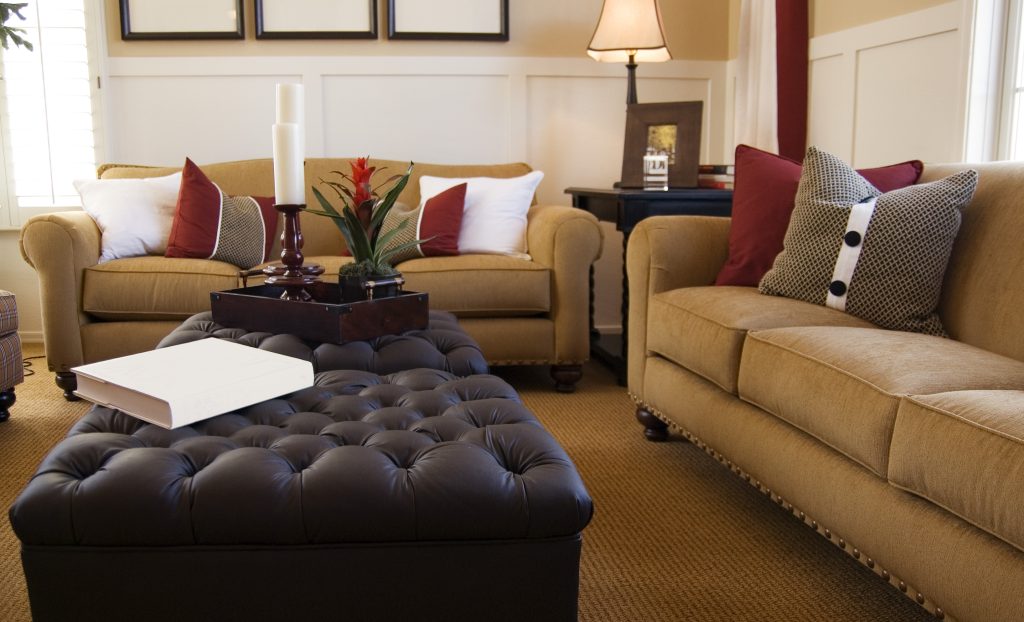 Maximize Your Furniture Layout
When designing the layout of your furniture, the larger pieces should be placed against the wall. This will help maximize the space in the room. It's important that you measure the area and find furniture that fits to scale and remember, try not to block pathways.
The size and shape of your furniture is also essential to the layout of your living room. Having a couch or chair with bulky arms can take up more space than you think, making your living room feel smaller than it is. To get the maximum use of your space, you should look for furniture with sleek armrests, or possibly even none at all.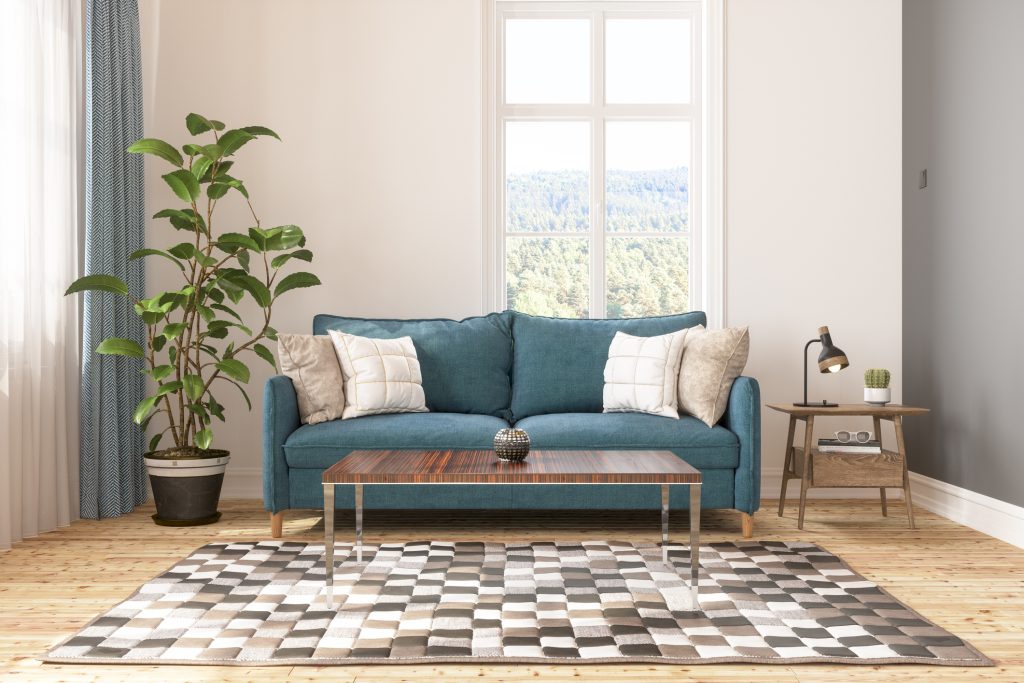 Add a Mirror
If you're looking to make your small living room appear big, one trick is adding a mirror. While a large mirror will work best, small and medium-sized mirrors will also give off the illusion that the room is bigger than it is.
The ideal placement of the mirror is across from a window. If that is not an option, place your mirror on a wall adjacent to a window or other natural light source. This will bounce light across the room, making it look brighter and more spacious. Bonus Tip: Furniture pieces with mirrored surfaces, such as a chest of drawers or coffee table can have a similar effect.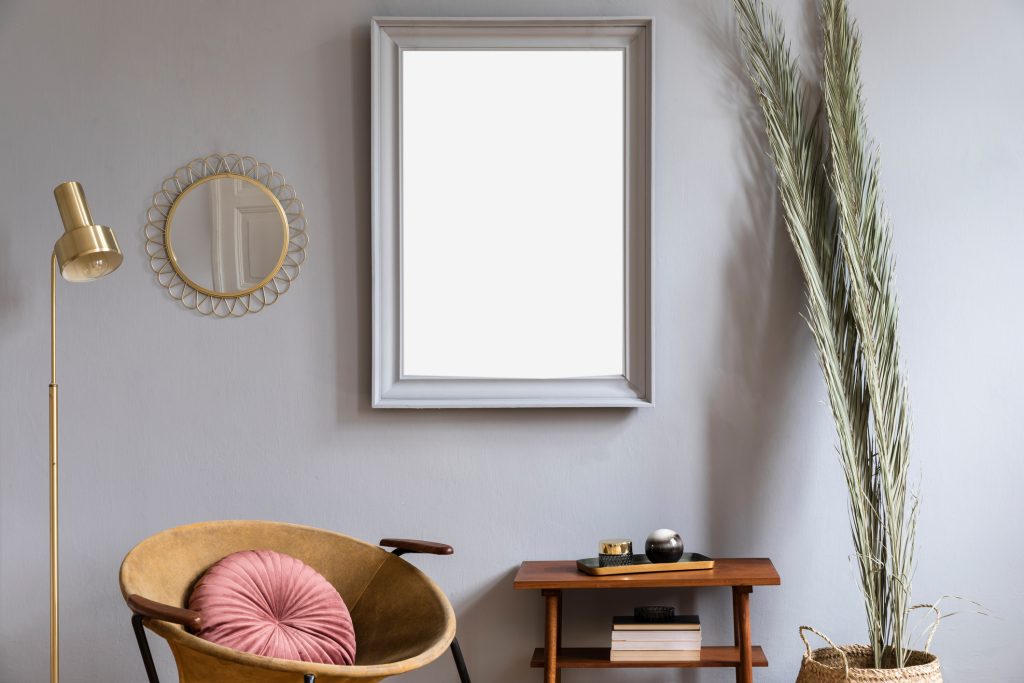 Fake a High Ceiling
For this tip, the emphasis is on fake. It's not realistic to actually change the height of your ceiling, so the next best thing you can do is to make it appear that your ceiling is higher than it is.
Paint your ceiling lighter than the walls, preferably white or another light color. Some designers suggest painting beyond the ceiling edge onto the top of the walls. In other words, paint the top two or three inches of ceiling around the perimeter of the ceiling to trick the eye into seeing a higher ceiling.
Other ideas include using vertical stripes and patterns for wall paint and wallpaper, hanging your window treatments as high as possible with floor-to-ceiling curtains, and sticking with low-profile furniture.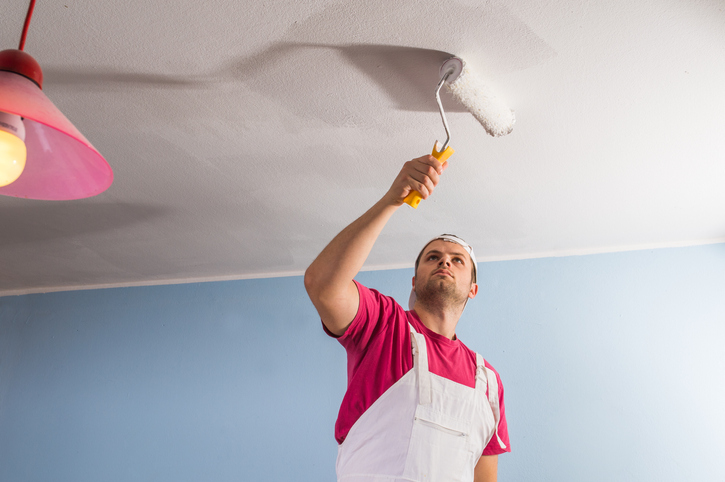 Include a Rug
Incorporating the right-sized rug into your living room can help draw the eye wider, thus making your living room area appear larger. A common decorating mistake is getting a rug that is too small. When searching for a rug, a general rule to keep in mind is that there should be about 10 – 20 inches between the rug and the wall. Your rug should be able to reach under the legs of major furniture pieces. If your rug stops short of your furniture, it's fair to say it's too small.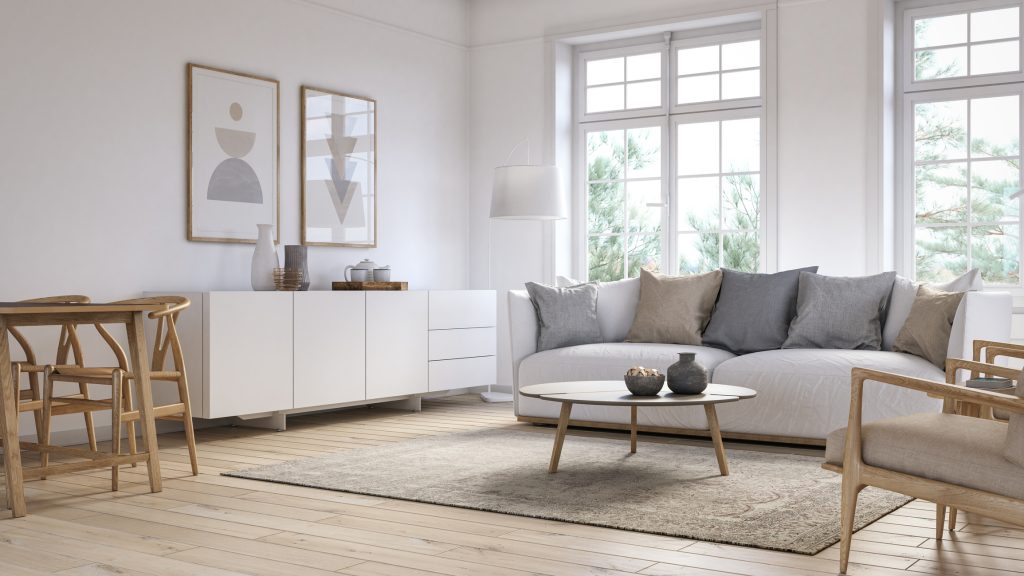 The included content is intended for informational purposes only and should not be relied upon as professional advice. Additional terms and conditions apply. Not all applicants will qualify. Consult with a finance professional for tax advice or a mortgage professional to address your mortgage questions or concerns. This is an advertisement. Prepared 3/23/2020