First Heritage Mortgage rises to
No. 4 Best Mortgage Company
to Work For in National Ranking
FHM has topped the National Mortgage News list each year since it started the program.
---
FAIRFAX, Va. — First Heritage Mortgage (FHM) has risen to No. 4 among mid-size companies in the 2021 Best Mortgage Companies to Work For rankings. National Mortgage News is now in its third year of recognizing the industry's premier employers in this list. FHM is proud to have made the list every year since its inception.
This accolade represents the culmination of efforts that all FHM employees put into their work every day. What makes the company culture remarkable goes beyond the work itself, though.
"Part of that bond comes from the relationships we have with our co-workers. We have always had an open-door policy and that allows for amazing collaborative opportunities, even more so as we add employees and branches," said Alex Wish, CEO at First Heritage Mortgage.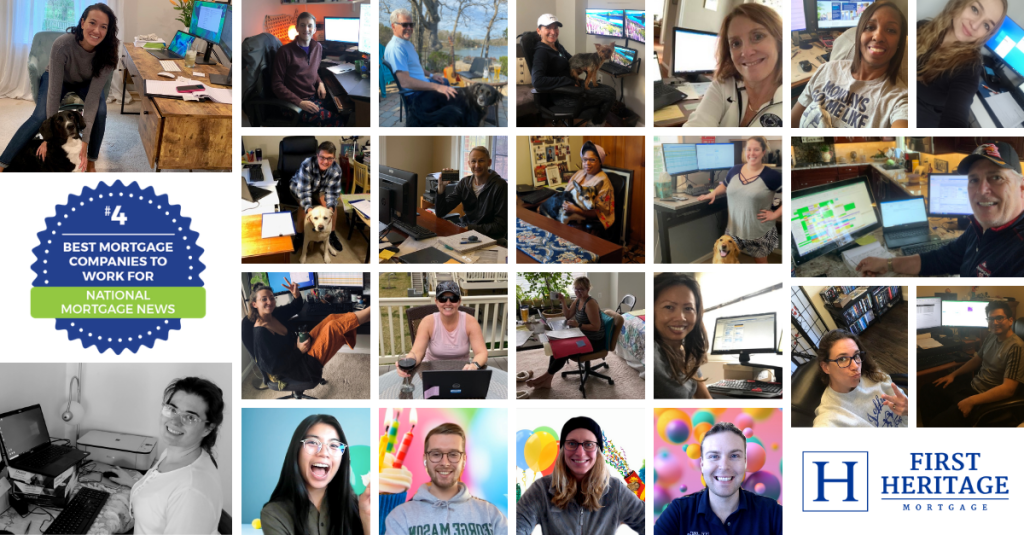 Additionally, the advancement from No. 6 in the 2020 rankings to No. 4 in 2021 is particularly celebratory for First Heritage Mortgage because of the difficulties and adjustments everyone made as a result of the COVID-19 pandemic.
"We were extremely fortunate to have rolled out new work-from-home technology several months before the pandemic made that a necessity," said Phil Denfeld, COO. "Our training had already been completed, and most of our employees already had equipment in place at home, so we were ready to go. In the course of about 5 days during March our worlds were turned upside down, so it was definitely stressful. But when you enjoy your work and have awesome people working alongside you, you can really get through anything."
To calculate these rankings, National Mortgage News completes a thorough assessment of the top 50 lenders in the U.S. The evaluation includes survey data from employees and an employer questionnaire on policies and business practices.
FHM also celebrated several other milestones over the past year, including originating $3.73 billion in mortgage loan closings – a 101.5% year-over-year increase. The company opened two new branches in Virginia Beach, Va. and Columbia, S.C. as well. FHM has been a leading correspondent mortgage lender for 25 years and is on a mission to expand its footprint across the country, currently lending in 12 states and Washington, D.C.