If you're looking to buy a house, chances are you've already started the process by searching online. There are a seemingly endless number of platforms and services on the web today that make finding your new home easier and quicker than ever before. You can compare prices of other homes in the area, learn about the neighborhood, and see more facts and figures than you'll be able to keep with.
With all of this information at your fingertips, you may wonder if you actually need a real estate agent to help you with the home buying process.
Real estate agents do a lot more than you might realize, and their expertise will definitely come in handy in today's buying landscape. In this post, we team up with First Heritage Mortgage loan officer Jane Han (NMLS ID #182263) and expert real estate agent Ali Daneshzadeh from Samson Properties to share the top five reasons you should work with a licensed real estate professional to buy your home.
Real Estate Agents Know the Ins and Outs
We are all familiar with the exciting parts of the buying journey: going to showings, envisioning how you will bring an empty space to life, and learning more about the neighborhoods and areas you're looking to buy in. But what about the nitty gritty?
For starters, there's coordinating with seller's agents to get viewings scheduled. Then there's the process of putting in offers and counter-offers. Your agent also coordinates with your lender to make sure everything is moving along smoothly with your financing. It really is a full-time job, and that's where real estate agents shine because it is their entire focus.
"Just like how you trust me as your Loan Officer to be your expert and secure your financing, it's equally as important to have a knowledgeable real estate partner helping you buy your home," says Jane.
Don't Get Blindsided by Curb Appeal
When you walk into a house for the first time and see a beautiful kitchen or sleek living room, it's easy to be wooed into falling in love with it. Staging is great, and it can give you a sense of the opportunities for a space, but it can also be used to distract from features the property lacks or potential issues.
Real estate agents are in the business of evaluating homes day in and day out, and with that experience comes expertise. They are trained to spot red flags. All that knowledge can add up to a huge savings of time, headaches, and ultimately money for you.
Real Estate Agents are Looking at the Big Picture
The typical buyer's approach to a home is envisioning themselves living there. You're thinking about how you will fill the space and make it your own. Agents are considering much more. They're balancing what the listing offers against your lifestyle and unique needs. They're looking at resell and investment potential.
"It's not just the home that you need to do your research on," says expert real estate agent, Ali. "Your agent is also considering the surrounding area to help protect your investment."
Here are some of the common features agents spot that you might otherwise miss:
Awkward floor plans. Having an unusual floor plan can reduce the value of your home when you sell it.
Flood and wildfire zones. Areas prone to natural disasters carry higher costs of ownership, including repairs and insurance, which can deter buyers in the future.
Other homes in the neighborhood. Neglected houses nearby can affect the property values of the entire neighborhood.
Noisy areas. If the property is close to an airport, train tracks, ER, or other loud operation, it's likely to reduce your home's value.
It's Who You Know, and Real Estate Agents Have Connections
It's easy enough to look up an area and learn about a house on real estate marketplaces like Zillow. But how about knowing what's coming on the market soon? Agents are local experts that invest their time in building connections and relationships. They often have insight into new listings before they go live, which can give you an advantage and help you get your offer accepted on your dream house by being early to the race.
Agents also have access to Multiple Listing Service. "MLS gives properties the most exposure, and only agents have access to this system," Ali explains. The service is maintained by real estate agents and provides a central platform where all properties for sale can be viewed. Because it's an agent-only system, it's yet another area where your real estate agent's expertise and industry connections will shine through.
Negotiation Skills
Perhaps the most important benefit of buying with a real estate agent is the value they add through their negotiation skills. Thanks to their expertise in the market and familiarity with pricing and trends, they are equipped to ensure you get the best deal while also making sure you don't miss out on a great opportunity.
It can be easy to fall in love with a home, and that passion for the property can cause you to overpay if you're not careful. Your real estate agent will ensure that doesn't happen.
"At the end of the day, the number one reason I tell buyers it's smart to utilize a real estate agent is because we make the process hassle-free," said Ali. "What better reason than taking something that can be stressful and tedious and making it fun and worry-free!"
---
With all of these examples of how a real estate agent can add value to your home buying journey and make the process easier, you're probably ready to get connected with one. Our Loan Officers have excellent advice on recommending an agent to meet your specific buying needs.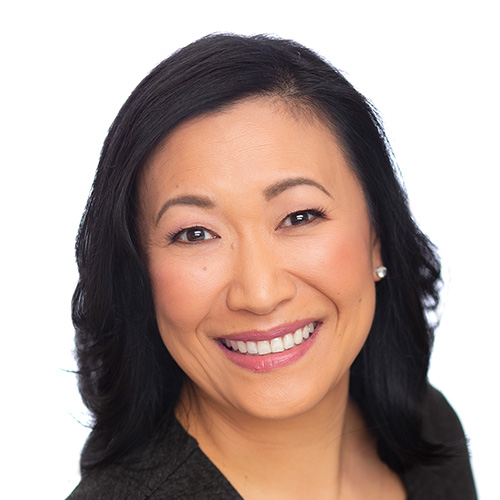 Jane Han,
Senior Loan Officer
Jane is a Senior Loan Officer with over 20 years of experience in the mortgage industry. She has worked in all aspects of the mortgage industry, starting as a processor, and later managing operations and sales. She makes it her mission to provide excellent service and to ensure that her clients have the best mortgage experience.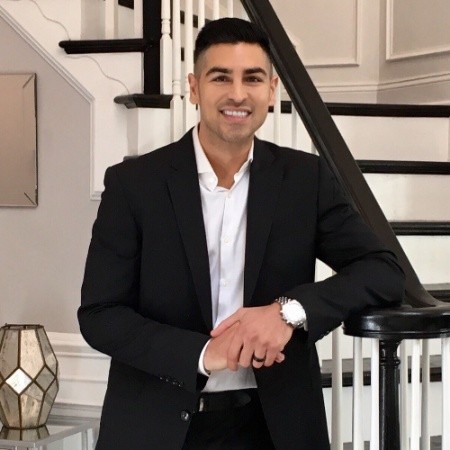 Ali Daneshzadeh, Realtor®
Since 2003, Ali has been successfully helping clients achieve their real estate goals in Virginia, Maryland, and Washington DC. As an experienced broker, he specializes in residential real estate, including leasing, buying, selling, and investing.
The included content is intended for informational purposes only and should not be relied upon as professional advice. Additional terms and conditions apply. Not all applicants will qualify. Consult with a finance professional for tax advice or a mortgage professional to address your mortgage questions or concerns. This is an advertisement. Prepared 4/22/2021.