FAIRFAX, V.A. – First Heritage Mortgage, LLC (FHM) has appointed Roshan Alavi as Executive Vice President of Operations. With extensive mortgage industry experience spanning more than three decades, Ms. Alavi brings valuable leadership to FHM's executive team during a time of industry adversity and transformation.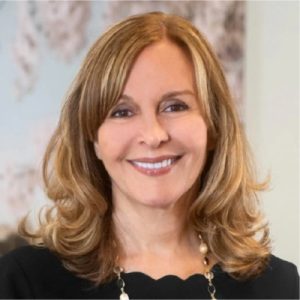 As a seasoned financial executive with a track record of success, Ms. Alavi will be focused on optimizing the entire operational framework at FHM. She'll be working to boost efficiency and performance in every aspect, from loan processing to underwriting to closing. These changes are all about providing FHM customers a better experience while keeping things cost-effective for the organization.
FHM President Banks Gatchel said, "It gives me great pleasure to introduce Roshan Alavi as our new EVP of Operations. Roshan is a highly accomplished leader with the expertise to propel FHM's ongoing expansion. With over thirty years of experience in leadership positions within the mortgage banking sector, Roshan has consistently demonstrated the ability to build dedicated teams, enhance operational excellence, and navigate positive transformations in our dynamic industry."
"I'm excited to become a part of a renowned and impactful mortgage team, uniquely poised to excel in today's fast-changing housing market," Ms. Alavi expressed. "FHM's adaptable and customer-focused environment genuinely caters to the demands of modern homebuyers. I eagerly anticipate collaborating with the entire FHM team to drive the company's progress."
Prior to joining FHM, Ms. Alavi worked as 1st Senior Vice President of Residential Mortgage Banking at EagleBank. Before that, she spent 13 years at Mason Dixon Funding, Inc. as Senior Vice President. Ms. Alavi holds a BS in Public Administration from George Mason University and proudly serves as Treasurer and Board Member of the Iranian American Community Center (IACC) in Vienna Virginia.