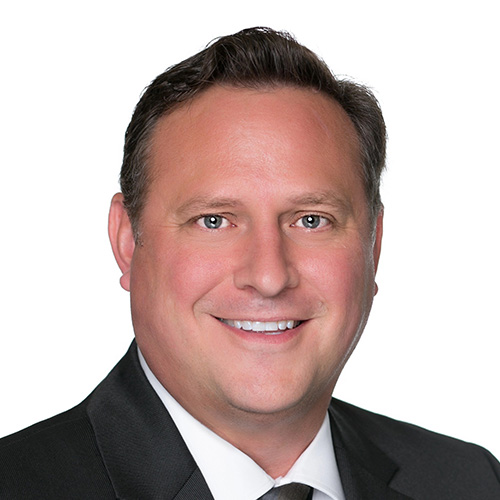 Mike Ott
Mortgage Advisor
NMLS ID #330537
About Mike
As a mortgage professional, my job is to be your trusted advisor.  I help you get the best possible mortgage to fit your overall financial goals, and assist you in managing the single largest indebtedness you will take on in your life.  Most people who do what I do for a living simply serve up the debt and disappear.  I tell my clients that my job actually starts once your first mortgage transaction with me closes.  Going forward, not only do I stay in contact with you, I study the markets and look for opportunities for you to restructure your mortgage to save money, make home improvements, consolidate consumer debt, or reduce the term of your loan, getting you closer to financial freedom.
With a background in education, I teach you about the aspects of home finance, tailoring loan presentations to give you the tools to examine the costs vs. benefits of your loan over time in order to lead you to a confident, informed financial decision.  If you are a first-time buyer, a move-up buyer, investor, or someone considering refinancing your existing mortgage, and you're looking for a service conducted in a relational way, then call me and let me know how I can help you.
Take It From Mike's Happy Customers


Mike and Sara H.
Mike was nothing short of amazing throughout our entire process. We dragged him along with with us for over 13 months and he was incredibly patient, diligent, and thorough. He was available to us whenever we needed and always made sure we were comfortable every step of the way. Our home purchase process was made much easier due to Mikes hard work and commitment. I cannot recommend Mike enough!


Ginny P.
Mike is a very professional individual. First, we were dealing with another lender and come to find out alot of what they said isn't true. Mike saved us from a whole bunch of problems. We greatly appreciated his professional advice. We highly recommend him.


Daniella and I.
Mike was an amazing resource for as we stepped into homeownership. With a teaching background, Mike has the ability to walk his clients through the process from start to finish in a way that makes everything manageable and clear. With our MANY questions, he met each one with patience, understanding, and with our best interests at heart. During our buying process we were managing buying a house together as a couple with one of us being a first time homeowner, putting another house up for rent, planning and paying for a wedding, and managing title issues with our new home all while keeping an eye on interest rates. Mike went above and beyond for us. He was always there to run numbers for us when we were looking at homes, laid out many options and talked through the nuances of each one, and helped us understand which path made the most sense for us. He was flexible when hiccups in the title process came, and had his eye on getting us the best interest rate. His knowledge, work ethic, communication skills, and overall care for his clients made what could have been a stressful process an enjoyable one where we felt empowered and excited. I could not recommend someone more highly!


faith ann 4.
Mike was extremely helpful in our loan process for buying a home. We are a large family that likes to have everyone involved in decision making, and Mike had no problem talking with all of us (5-6 each time) and answering every single question we had.
When we had problems with our closing agent, he was available right away and ensured everything continued as planned.
He laid out the entire loan process and probable costs based on market value, and was pin-pount accurate...as if he does this for a living. He was able to arrange everything so it was perfect for our situation. Always available and open for any questions (no matter how small).
Overall a great guy and would refer him to anyone and everyone I know.


April G.
My husband and I have worked with Mike several times. He has always made the refinance process as painless as possible for us. Mike always lets us know the facts, if they are bad or good. We have come to trust Mike to make the right choices for us. We plan to work with Mike in the future.


Nicole M.
Working with Mike was great. He was there anytime we had a question and was there to help every step of the way, even going so far as to jump on a teams call so we could share our screen to figure out how to complete one of the documentation requirements we were stumped on. He was knowledgeable and was able to break everything down for us verbally and even visually with graphs which was helpful. Being a first time homebuyer can be daunting but Mike made it a much easier experience that we ever expected.


Jamal B.
I have worked with Mike on buying 2 properties over the past few years. He recently helped us buy a second home. Mike is very professional and knowledgeable. He provided us with valuable information, various available options, and answered our questions promptly. He makes himself available and really delivers outstanding value and makes the whole home buying process very smooth. Will definitely work with Mike again!


jose l.


Dan R.
Great experience. Quick service and response. Best mortgage I have ever had!


Yuli N.
As first time buyers we were nervous and had a lot of questions. Mike was able to address all of our concerns and managed to make the process of buying a home stress free. He was always available and worked closely with our realtor to meet all of the deadlines and that enabled us to close on time. We can't thank him enough for making the entire process seem super easy, plus he's genuinely a great guy, we cannot recommend him enough. If you're in the DMV area and need a lender, go to Mike. You won't regret it.


Ryan .
They don't call him Mike "The Mortgage Messiah" Ott for nothing. He's truly the best in the business and the only person I trust when it comes to mortgages. He was always available to take our calls and answer any questions we had, day or night.


arivera .
Mike provided excellent customer service. Through the whole process Mike took the time to explain every situation and debt ratio for each house we were trying to close on. Mike truly shows that he cares about his clients and wants to do right by them. Thank you Mike for all the time and effort in helping us close our home. I would recommend anyone looking for a home.


shantehairston .
Mike is amazing! He always responded promptly to any correspondence and is extremely knowledgeable about everything, especially interest rate trends. He also made sure we understood the process and lingo throughout the home buying process.


user6523631 .
Review title says it all. As a first time homebuyer, Mike was everything you could ask for in a lender partner. Can easily recommend without hesitation.


Alexis S.
Mike never fails to provide the best service to my clients and I. I recommend him to everyone looking to buy a home and with being a Realtor, the service my clients receive is very important to me. If there is ever a bump in the road, he resolves it quickly and efficiently and doesn't waste a second! Mike is also amazing at keeping everyone in the loop and providing the client with information with every step of their loan process!! Give him a call, you will not be disappointed.