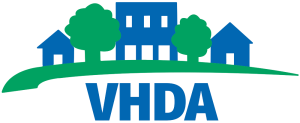 We are proud to announce that our very own Jeffrey Neilsen and David G. Bridges Jr. have been named to Virginia Housing Development Authority's (VHDA) Top Producing Loan Officers list for 2018. VHDA's annual Top Producers list honors the loan officers who helped numerous Virginians turn their dreams of becoming homeowners into a reality.
First Heritage Mortgage is pleased to have been continually recognized by the VHDA as top producers for five years in a row.
The VHDA is a not-for-profit organization that was created by the General Assembly in 1972 with the overarching goal to help low- and moderate-income Virginians attain both quality and affordable housing. VHDA programs serve as an excellent resource for both first-time homebuyers and current homeowners who are thinking about buying in Areas of Economic Opportunity.
To see the full list of VHDA Top Producers, please click here.
---
Jeffrey Neilsen, Strategic Mortgage Advisor, has been assisting clients for 15 years. He has held a place on the VHDA's list since 2014. This year, as well as in 2016, he was named as the top producer in Northern Virginia. As a Strategic Mortgage Advisor, Jeffrey helps plan his client's financial futures through long-term planning in Real Estate and specializes with investors and first-time buyers.
To learn more about Jeffrey Neilsen, NMLS ID #193504, please click here.
David G. Bridges Jr., First Heritage Mortgage's Woodbridge Branch Manager, has been helping clients for over 13 years. After a short career as a professional musician, David decided to follow the footsteps of his parents and enter the finance industry. Since then he has earned the Certified Mortgage Banker designation and has been recognized by the VHDA as a top producer for three years.
To learn more about David G. Bridges Jr., NMLS ID #222490, please click here.
---
We are delighted that First Heritage Mortgage continues to be a resource for homebuyers utilizing VHDA programs.
Jeffrey and David's recognition signifies the commitment, hard work, and dedication that First Heritage Mortgage puts in to ensure Virginia homebuyers needs are always met. Congratulations to Jeffrey and David on their success!
For more information regarding the VHDA program please see our VHDA page on Making Homeownership More Affordable for Virginians.