Being told that your mortgage was declined can leave you feeling disheartened. While it may be frustrating, it can be an important learning experience for you as a homebuyer. Mortgages can be declined for a number of reasons, but once you learn how to avoid those situations, you'll be one step closer to unlocking the doors to your dream home.
In this post, Senior Loan Officer James Walker shares the top 7 reasons why a mortgage may get declined.
Self-Employment Income
If you are self-employed, a 1099 contractor, or paid on commission, you may run into some employment documentation issues. One mistake many borrowers make is assuming their gross income will be the qualifying criteria they are judged on. "We evaluate self-employed borrowers based on their net income, not their gross income. This is the #1 mistake we see."
Your idea of what you earn may be different from what your mortgage lender is able to evaluate you on. Though being a self-employed borrower may present an additional challenge, an experienced loan officer can help guide you through the process to find the right type of mortgage.
Lack of Employment History
It's important your lender is able to verify that you have a steady income before approving you for a home loan. "We ask 1099 and self-employed borrowers to provide two years of tax returns in order to evaluate their application."
Your mortgage lender will need to verify your ability to repay your loan. Showing a steady, two-year self-employment history is a great way to ensure your mortgage application won't be denied as it goes through underwriting.
Debt-to-Income (DTI) Ratio Exceeds the Limit
As your lender evaluates your credit-worthiness, a key component is the ratio of your monthly debt to your income. This is referred to as your debt-to-income, or DTI, ratio.
To calculate your debt-to-income (DTI) ratio, add up all your monthly payments and divide them by your monthly income. If your DTI is too high, this may be a red flag to your lender.
Some ways you can reduce your DTI ratio:
Try making payments or pay closing accounts
Refinance your student, car, or personal loans
Ask your credit card company for a lower rate
Pay off a credit card or loan
Get documentation for additional income
Credit Scores
It's no secret that your credit score is a major component in qualifying you for a home loan. Your loan officer will be able to match you with the right loan, but each type of mortgage has unique credit score guidelines that must be met in order to qualify.
"It sometimes comes down to the credit score simply not being high enough to qualify. That's something that needs to be maintained. We have options for buyers, but it's best to make sure they stay on top of it."
If your mortgage gets declined, ask your lender what the reasoning was to see how you can improve your credit score. There are a number of ways to improve your credit score, even if it means correcting errors from the past.
Insufficient Funds for a Down Payment
For many homebuyers, saving is the most important aspect of buying a home. Even if you meet all the criteria to qualify for a mortgage, you still need to be able to cover the down payment and closing costs.
"You don't need a 20% down payment to purchase a home, but you'd be surprised how many times a buyer thinks they do."
Although having a 20% down payment may help you avoid paying private mortgage insurance (PMI), it's almost certain there is a mortgage option or state program where you can pay as little as 3.5% down.
If you need to find additional ways to secure funds for a down payment:
Tap into retirement accounts such as a 401k or IRA
Use your tax refund towards a down payment
Take advantage of down payment assistance programs
Receive a gift fund from an eligible source
For additional information on how to save for your down payment, click here.
Derogatory Credit
Your credit history is a crucial component in your ability to qualify. Derogatory marks are negative indications on your credit report that generally mean you didn't pay back a loan as agreed or did not pay on time.
The different types of derogatory credit can include:
Late payments
Bankruptcy
Tax liens
Civil judgments
The amount of time that a derogatory report stays on your credit score depends on the type of mark it is. For instance, a late payment would be a minor mark while a foreclosure would be a major mark. Typically, a derogatory mark stays on your credit score for up to 7 – 10 years.
In order to heal your credit report and repair your credit, make payments on any accounts that are past-due. It's vital to consistently make at least the minimum payments on time to avoid getting late. You should also keep your account balances low and refrain from applying for new credit.
Citizenship/Employment Status
It's important to know that most lenders will not give a loan to borrowers who do not have a Social Security number or permanent work stability. In some instances, if you are a permanent-resident alien you must have a green card that validates your citizenship authenticity in the U.S. If you are a non-permanent resident alien, then you will need to provide a work visa or other supporting work documentation of legal residency.
While being denied for a mortgage is discouraging, purchasing a home is still in reach. Ask your lender why you were denied and take the necessary steps to improve the circumstances. With a little patience and determination, you can put yourself in shape the next time you apply. It's important to find a lender you trust who will work with you to help you reach your goals.
---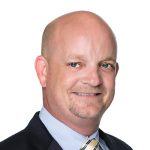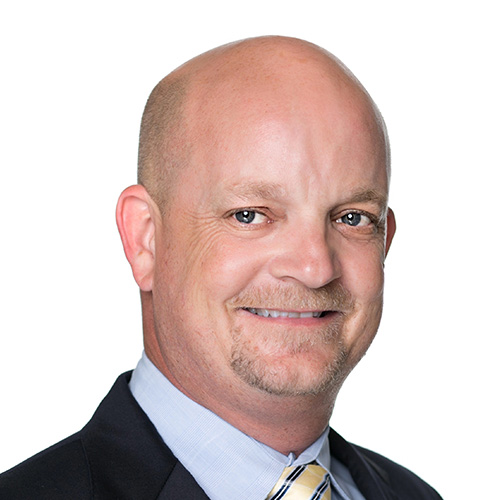 About James Walker
James is a Senior Loan Officer at First Heritage Mortgage over 12 years of experience. Whether it's a home purchase, refinance of an existing mortgage, or you feel that his mortgage advice would be helpful to you or someone that you know, contact James any time for a consultation. Contact James or get started online. 
This is not financial or credit management advice. The included content is intended for informational purposes only and should not be relied upon as professional advice. Consult with a finance professional for tax advice or a mortgage professional to address your mortgage questions or concerns. This is an advertisement. Prepared 7/20/2019.