We are pleased to congratulate Senior Loan Officer, Aaron Simmons, on receiving the Path to Diversity Scholarship awarded by the Mortgage Bankers Association (MBA).
The Path to Diversity Scholarship Program recognizes existing industry professionals who are seeking to advance their careers through continuing education. This education opportunity enables employees from diverse backgrounds to advance their professional growth and career development.
The MBA is a membership-based non-profit association that represents all facets of the real estate finance industry. Members include all sectors of the industry including originators, servicers, underwriters, compliance personnel, and information technology professionals. The MBA recognizes that a strong, responsible and sustainable real estate finance industry requires a workforce that is reflective of our society at large.
"I look forward to advancing my knowledge in this industry and I am thankful to be in an environment that helps with my professional growth," Simmons said.
First Heritage Mortgage is delighted to be a company that supports and encourages diversity in the workplace. We are proud of Aaron as he continues to be proactive in advancing his career through this program.
For more information on the MBA Path to Diversity Scholarship, please visit here.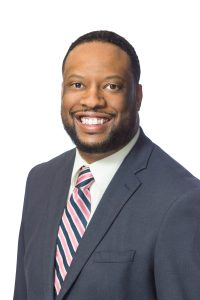 Aaron provides his clients with a wealth of home mortgage loan knowledge and 12 years of results-focused experience. He guides his clients through the process of loan application to closing successfully and delivers exceptional client service with every loan.
Aaron has earned an outstanding reputation with first-time home-buyers, as well as with clients purchasing their primary or secondary home or investment property. 
For questions about the home buying process, get in touch with Aaron today!